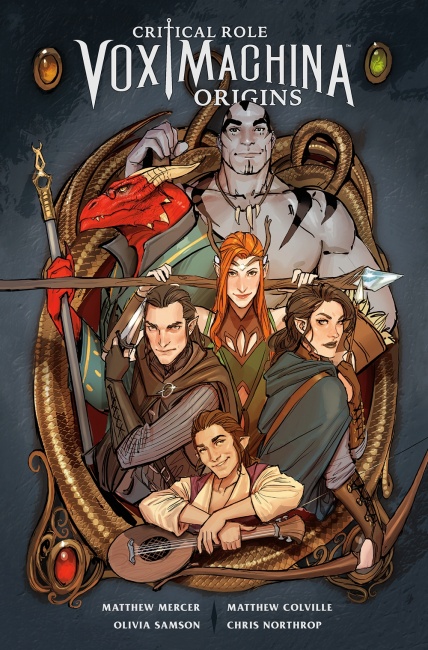 Dark Horse Comics will release
Critical Role: Vox Machina Origins
Volume 1
this October.
Cowritten by Matthew Mercer (creator of Critical Role) and Matthew Colville, with art by Olivia Samson, Critical Role: Vox Machina was originally published by Dark Horse Digital as a webcomic. The new collected edition features a cover by Stjepan Sejic.
The 168-page trade paperback will release on October 2 and has a MSRP of $19.99.
In the swamp town of Stilben, six would-be heroes find their paths intertwined. As they investigate the shady business of the town, they'll need to work together if they want to solve the mystery and keep from being killed while doing it.
Critical Role: Vox Machina Origins is part of a larger publishing push by Dark Horse Comics and Critical Role (see "Dark Horse & Critical Role Announce 2019 Publishing Plans").