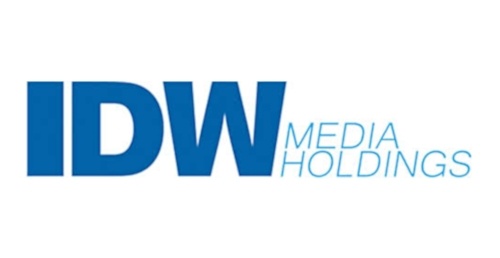 Allan Grafman, a senior executive with a long history of involvement in the comics and media businesses has joined the IDW Media Holdings board and will head the audit committee, the company announced. Grafman was President of Archie Comics Entertainment for several years in the early 00s, a time when Archie was making efforts to get its characters made into Hollywood features (see "
Sabrina Heads for the Big Screen
"). Grafman was also an investor in Archaia in a 2011 round, before its acquisition by BOOM! Studios (see "
Archaia Gets Investors
").
On the media side, Grafman was an exec at Disney/ABC, Tribune Company, and Hallmark Entertainment. More recently, he's been Chairman of Majesco Entertainment, an Operating Partner and Principal at PE/VC firm Mercury Capital Partners, and served as CEO of all Media Ventures, which does business development, capital raises, and board service with and for PE, VC, and media companies.
Grafman's addition to the board adds expertise as IDW Media Holdings is running big losses, raising additional capital, and for sale. The company recently announced that it had raised $23 million, more than a planned $22.5 million capital raise it announced with its last quarterly report (see "
IDW Publishing Losses Rise
"). It announced in March that it was exploring strategic alternatives, effectively putting itself up for sale (see "
IDW on the Block
"). And Howard Jonas, the company's largest shareholder, took over management after IDW lost $36 million in its last fiscal year (see "
IDW CEO Out, Chairman, Largest Stockholder Takes Role
").
IDW Media Holdings owns comics, graphic novel, and games publisher IDW Publishing, among other assets. Operations of that company appear to be unaffected by the parent's recent travails. IDW also announced that it was backing a new book publisher run by IDW founders Ted Adams and Robbie Robbins (see "
IDW Founders to Run New Book Publisher
").