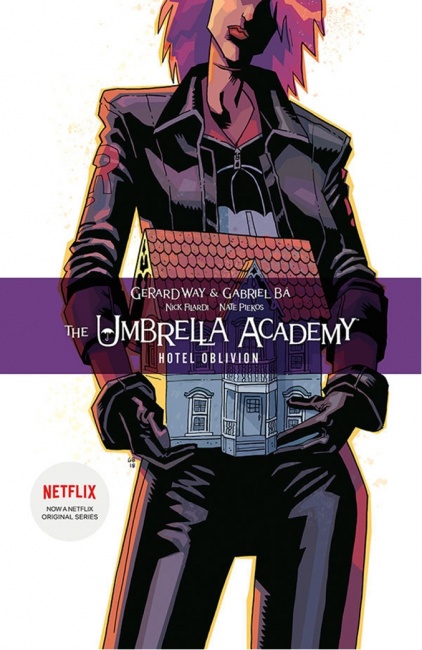 Studio71 will collaborate with Dark Horse to develop and release a tabletop card game based on Umbrella Academy. The companies plan a Kickstarter in early 2020.
Studio71 played a similar role in developing Joking Hazard, the card game based on the Cyanide and Happiness webcomic a few years back. Joking Hazard entered our chart of the all-time Top 10 Tabletop Game Kickstarters at #5 back in 2016 (see "Top 10 Tabletop Game Kickstarters"), although it's since been pushed below the Top 10 by subsequent projects.
Studio71 bills itself as a "strategic marketing partner to help creators and brands exceed their potential through content and distribution," representing YouTube creators and other influencers in monetizing their brands.
The Gerard Way and Gabrial Ba Umbrella Academy comic produced a big hit as a Netflix adaptation, with 45 million people watching the series in its first month (see "'Umbrella Academy' Ratings"). The series was renewed for a second season, which will presumably drop in 2020. The graphic novels have been selling well across channels, with over 100,000 of each volume printed in 2019 to date (see "'Umbrella Academy' TPB Reprints Hitting Warehouses Week After Next").