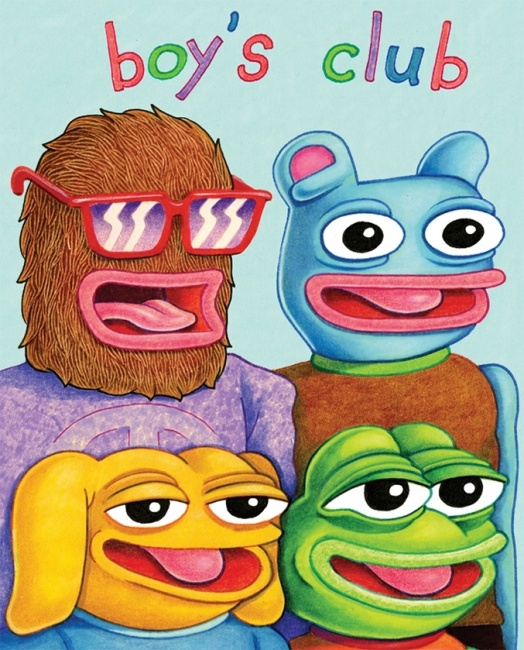 InfoWars has settled with Pepe the Frog creator Matt Furie over its use of the Pepe character on a poster it sold on its website in 2017 and 2018. The company will pay Furie $15,000, according to the
New York Times
, and has stopped selling the poster and destroyed the rest of its stock. The poster depicted Pepe with InfoWars founder Alex Jones, President Donald Trump, Milo Yiannopoulos, Kellyanne Conway, Matt Drudge, Roger Stone, and other individuals embraced by the alt-right.
Furie sued last year after InfoWars appropriated his character for its poster, arguing that it was protected political speech (see "
Pepe the Frog Creator Sues InfoWars
"). Furie will donate a portion of the $15,000 settlement to Save the Frogs, an amphibian conservation charity, according to the report.
Pepe the Frog comics are published by Fantagraphics Books.