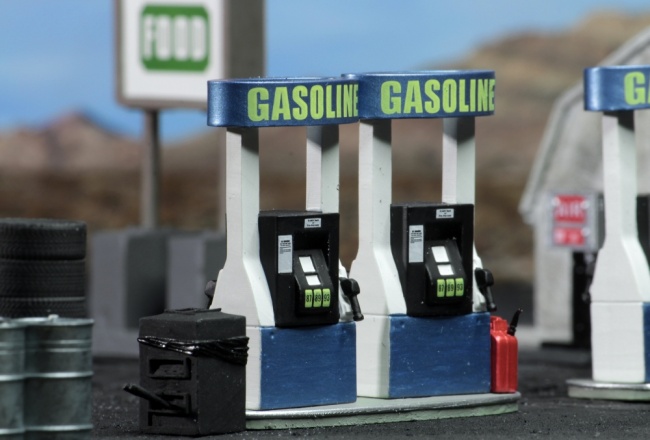 WizKids has detailed the next sets in their
4D Settings,
coming this October.
With the WizKids 4D Settings: Gas Station, players are given a complete modern setting for their table tops. Gas Station includes 25 pieces of various pre-painted scenic pieces. The Station Sign, Soda Machine and Ice Chest provide a variety of cover, while 55-Gallon Drums, Gas Cans and Tires offer interactive objects.
WizKids 4D Settings: Gas Station has a MSRP of $59.99 and releases in October.
The WizKids 4D Settings: Castle Barracks take players to the home of the king's royal guard. Castle Barracks includes 46 various scenic pieces and weapons. Along with Bunks, a Table with Benches, and Training Dummy, the set contains Weapon Racks and Footlockers for storing the various 25mm weapons included.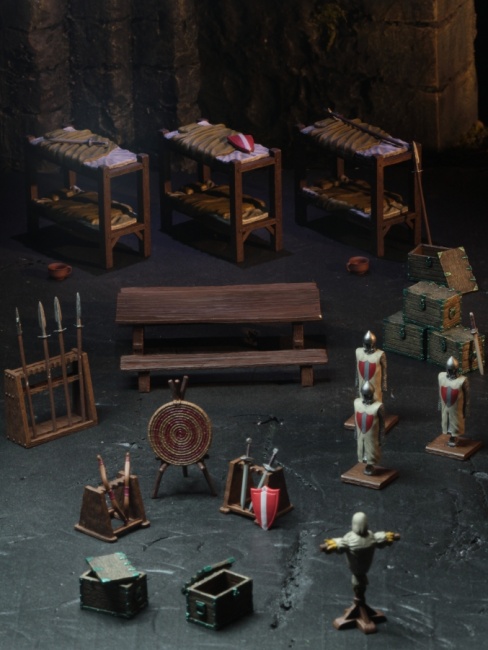 WizKids 4D Setting: Castle Barracks
has a MSRP of $49.99 and releases in October.
The first of the terrain line, Jungle Shrine, will be released in August (see "WizKids Announces First Official '4D Settings' Release").
Click Gallery below to view the scenic pieces!