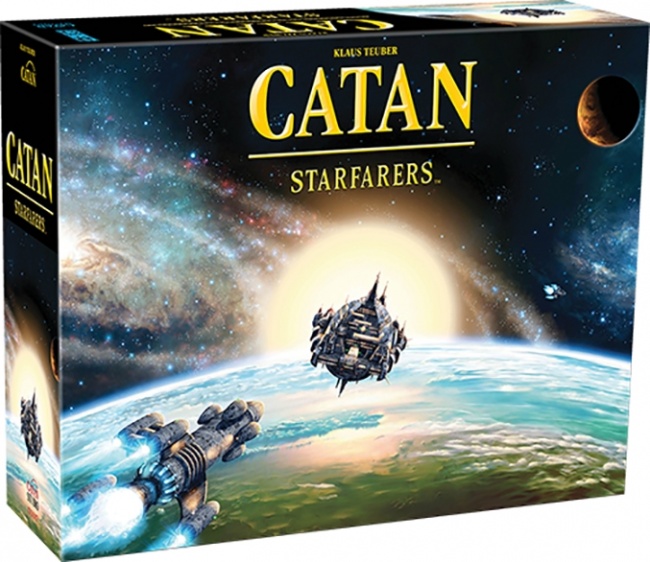 Catan
is going back to space. Catan Studios will release a new edition of
Starfarers of Catan
as
Catan Starfarers
this fall. The company said it gets more requests for a reprint of
Starfarers
, which has long been out of production, than any other variant in the line. Prices reflect that demand; Noble Knight has the original at $265.
Catan Starfarers
will have new rules, including a discovery system that will make it feel more like space exploration and add some surprise to the gameplay. Players will be able to trick out their Starfarers mothership with boosters to fly faster, freight pods to increase bargaining power, and cannons to chase off pirates.
MSRP and an exact release date were not announced.