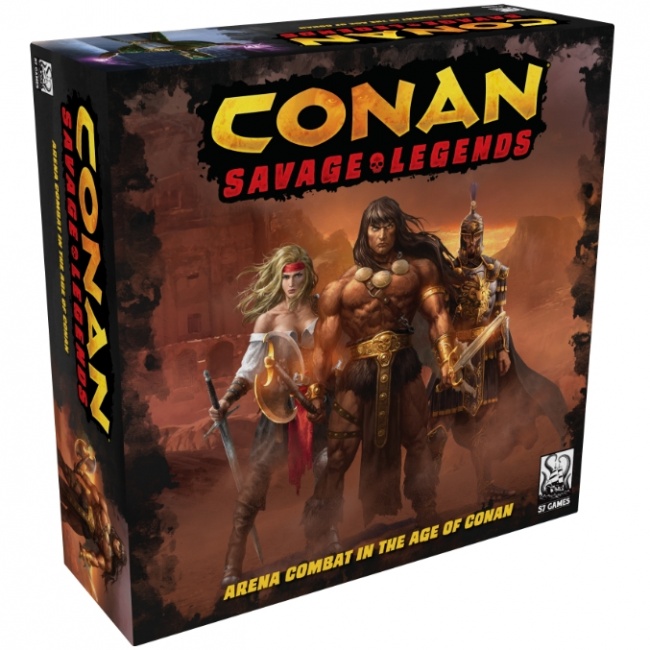 S7 Games has revealed its plans for
Conan: Savage Legends,
an arena-style combat miniatures game. In the game, the ancient necromancer, Xaltotun, has shattered the walls of space and time. Heroes and villains are stranded in Hyborea. Players take on the roles of Legends, leading a warband against their opponents to gather strength and magical artifacts.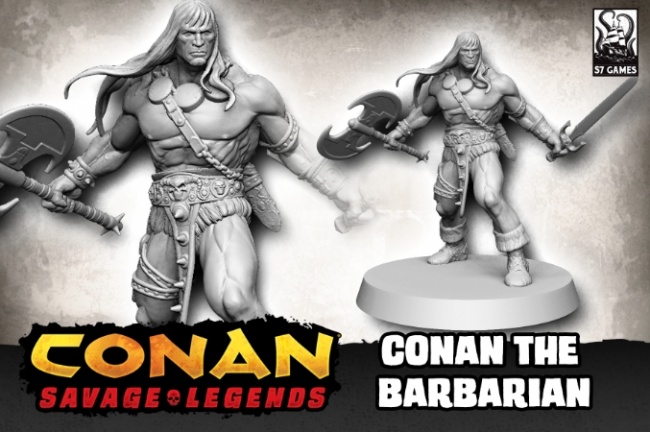 The base game of
Savage Legends
includes everything for up to 4 players, including miniatures, double-sided game board, double-sided terrain tiles, rule book, dice, and hundreds of tactic and item cards.
Conan: Savage Legends
will launch on Kickstarter July 16 and conclude on August 8. The Kickstarter edition will include exclusives and Limited-Edition items. Following the fulfillment of the Kickstarter editions, the retail version is planned with distribution through hobby distributors and Diamond Book Distirbutors.
S7 Games, formally Shinobi 7 (see "
Shinobi 7 Rebrands as S7 Games
"), acquired the Conan license in 2018 for tabletop games, including both a card game and a miniatures game (see "
Conan Heads for Shinobi 7
").
Click Gallery below for full-size pics!