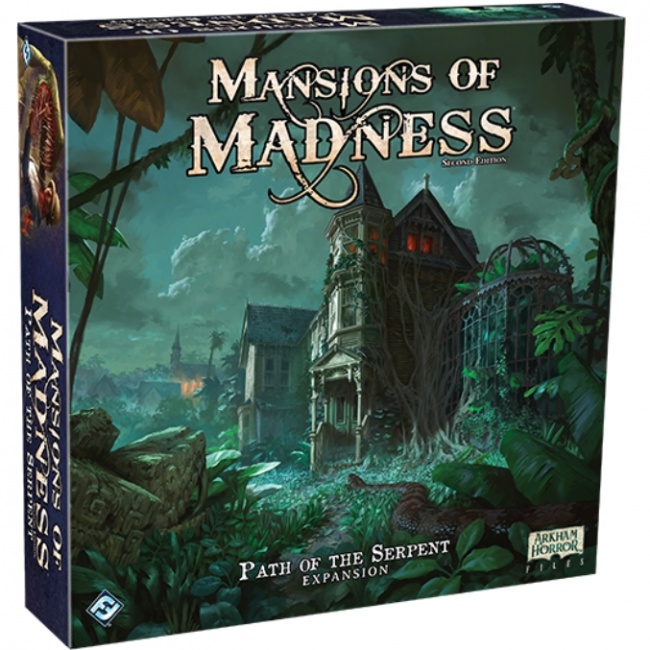 Fantasy Flight Games will release
Mansions of Madness: Path of the Serpent
, the next expansion for
Mansions of Madness
, later this year.
Path of the Serpent
takes players to the deepest parts of the Amazon jungle to explore crumbling ruins, uncover hidden secrets, and stop an ancient serpent's curse.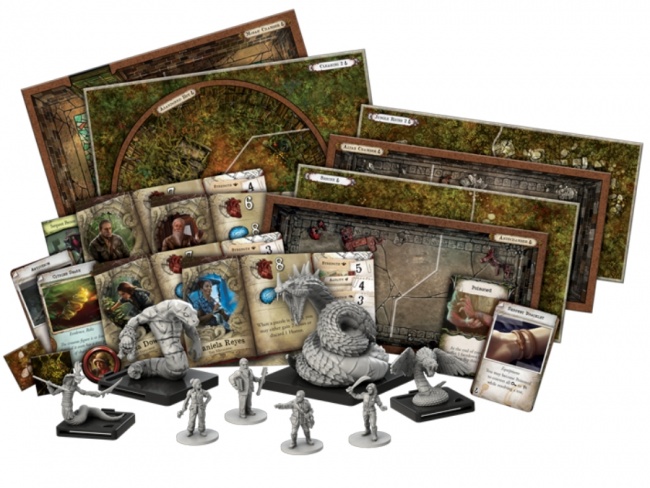 The new expansions includes three new scenarios, along with four new investigators to play. The expansion also contains new monsters, map tiles, cards and miniatures.
Mansions of Madness: Path of the Serpent
is an expansion that requires a copy of
Mansions of Madness
to play. MSRP is $59.95 and the retail release is planned for this winter.
Fantasy Flight Games took Arkham's finest investigators around the New England countryside last year (see "
'Horrific Journeys' For 'Mansions of Madness'
").
Click Gallery below for full-size pics!