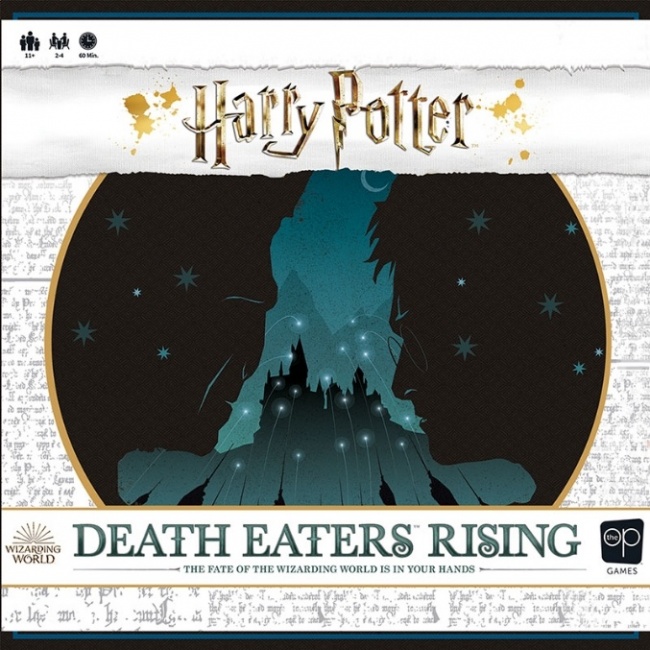 USAopoly has announced
Harry Potter: Death Eaters Rising
, based on the fifth film,
Harry Potter and the Order of the Phoenix
.
Death Eaters Rising
is a cooperative card and dice game in which players assemble teams of witches and wizards to fight Lord Voldemort and his Death Eaters. Players will choose from characters such as Harry Potter, Hermione Granger, Minerva McGonagall, Albus Dumbledore, Nymphadora Tonks or Sirius Black to lead their teams. Players will battle Dark Wizards, such as Bellatrix Lestrange, for control of various wizarding world locations, like the Ministry of Magic. To win, players must defeat the Death Eaters and vanquish Lord Voldermort before they corrupt the wizarding world.
Harry Potter: Death Eaters Rising
is for 2 to 4 players, ages 11 and up, and plays in 45 to 60 minutes. MSRP is $49.95 and it releases this fall.
Death Eaters Rising
is USAopoly's third visit to the world of
Harry Potter
this year (see "
Three 'Harry Potter'-Themed Games on the Way
").
Click Gallery below for more full-size images!