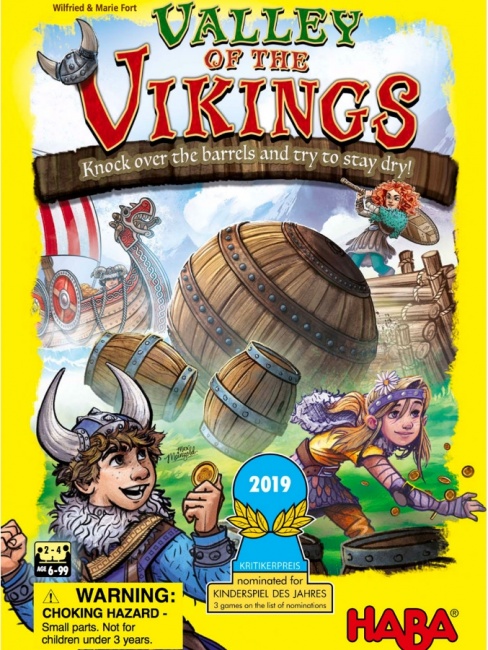 HABA USA has announced the release of
Valley of the Vikings
for this fall.
Valley of the Vikings
is the English edition of the award-winning
Tal Der Wikinger
(see "
'Tal Der Wikinger' Secures Kinderspiel Des Jahres
").
Valley of the Vikings
is a skill-based game with players rolling a ball to knock over barrels. The roll determines the Vikings' placement on the dock. The farther the Vikings go out, the greater the risk and the more gold is won.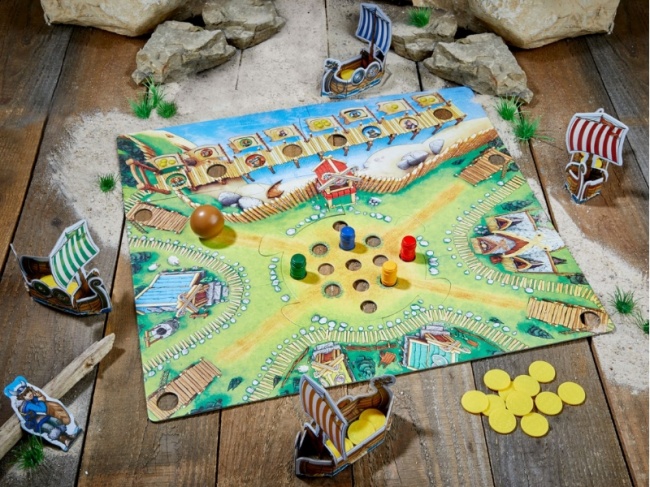 The game includes 1 large Viking Valley game board, 8 Viking flags, 4 Viking tokens, 1 cardboard bat, 4 ships, 1 bowling ball, 24 gold coins, 4 wooden barrels, and rulebook.
Valley of the Vikings
is for 2 to 4 players, ages 6 and up, and plays in 20 minutes. Release is planned for this fall with a prerelease at Gen Con this August. The limited quantities available at Gen Con will be the German version with English instruction. The English edition will feature updated cover art.