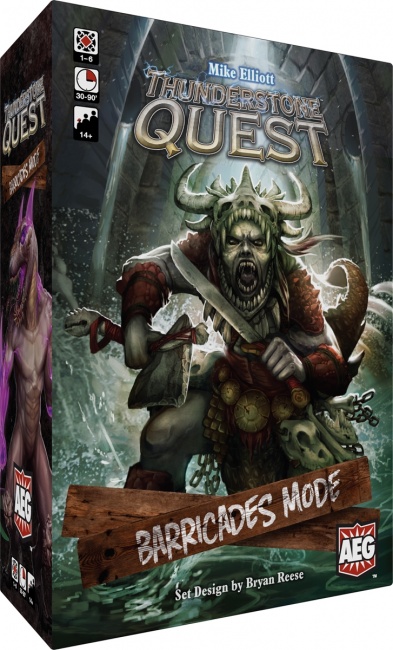 Fans of Mike Elliott's
Thunderstone Quest
deck building card game will be able to play it as a cooperative game when Alderac Entertainment Group releases the
Thunderstone Quest: Barricades Mode
expansion on November 1.
In Barricades Mode, the monsters from the dungeon counterattack, trying to destroy Thunderstone Keep and its champions. The players must work together defending the keep from waves of monsters, which are lead by even more powerful adversaries.
The expansion introduces new Prestige Classes to the game, extends the number of players who can participate up to six players, and adds solitaire rules. These additions can be used in both co-operative and competitive play.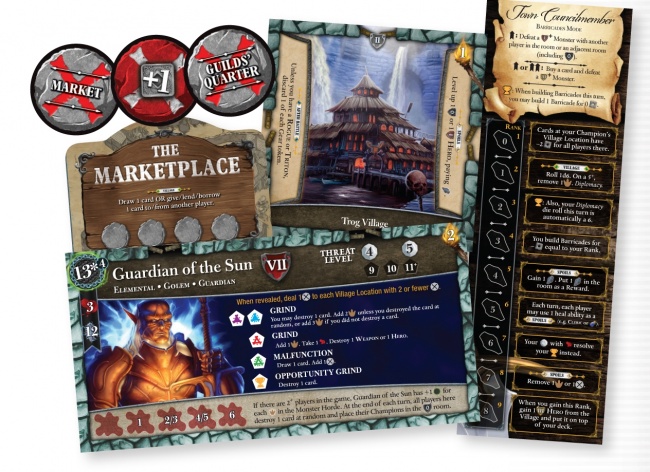 Thunderstone Quest: Barricades Mode
includes 2 starter decks, 2 player boards, 20 adventurers, 30 curse cards, 28 Guardian Guide cards, 8 prestige class boards, 15 tiles, 16 dice, and a bag of "destruction chits." The expansion was created by
Thunderstone Quest
Lead Designer Bryan Reese, and is intended for ages 14 and up. Games played with this expansion can take 30 to 90 minutes to play. MSRP is $39.99. A copy of the base game is needed to play.
Earlier this summer, the Ripple in Time expansion was released (see "'Thunderstone Quest,' 'The Captain is Dead' Expansions this Summer from AEG").