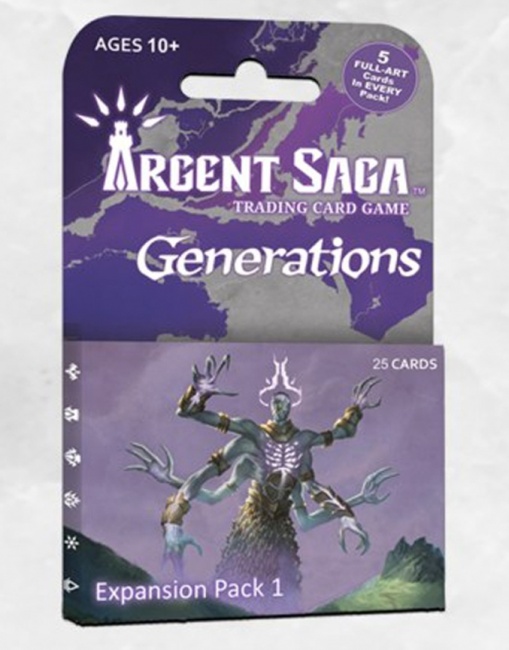 Gen Con News: Alter Reality Games (ARG) will release Expansion Pack 1: Generations and Expansion Pack 2: Genesis for Argent Saga on September 12. Argent Saga is a new TCG that was launched on August 1 (see "New TCG 'Argent Saga' Launches August 1").
Expansion Pack 1:Generations is a fixed set of 25 cards: 15 new cards, five Full-Art Tower Guardians, and five Champions. However, there is one Premium Pack included in each display box that contains all foil versions of the cards.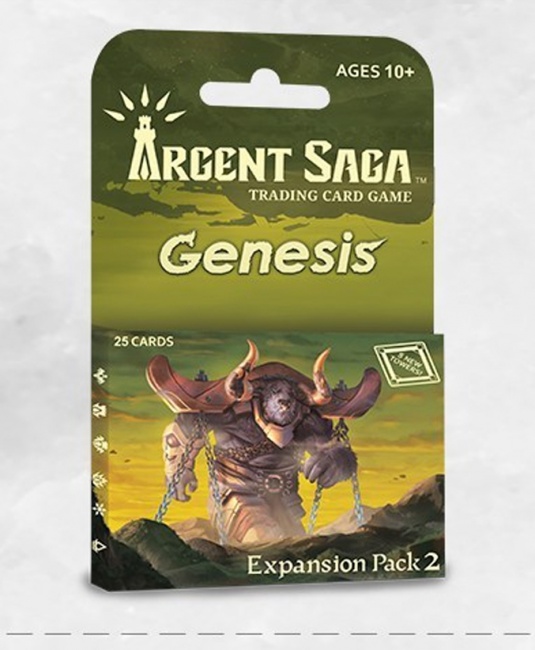 Expansion Pack 2: Genesis
also includes 25 fixed cards: 12 exclusive cards, 5 new Towers of Power, and eight Sneak Preview cards from the
Booster Set 2: Revelations
.
Genesis
also includes a Premium Pack per case, and both Packs will retail for $24.95 and Display Boxes are set at $299.99 (6 Packs to a Display).
At Gen Con, Brad Hoisington, co-owner of ARG, told ICv2 that the next set, Booster Set 2: Revelations, will be coming in either "November or December." He also revealed that ARG offers Argent Saga tournament kits. Each kit is built to accommodate 16 players and comes with: a champion play mat, a prize play mat, 16 cards, two different preview cards from the next set (four of each included, total of eight cards), and a couple posters. The tournament kit is $20 for retailers.
Argent Saga is currently distributed through Southern Hobby and PHD.