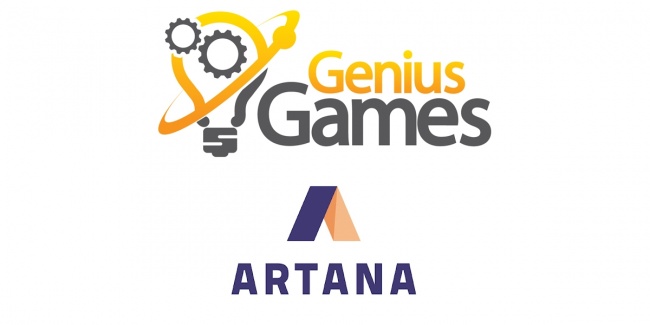 Two companies with a reputation for science and technology themed games are joining together with the acquisition of Artana by Genius Games.
Artana, founded in 2015, is best known for its line of historical and technology themed games such as Tesla vs. Edison and Speakeasy Blues (see "Manipulate Historic Happenings to Become the Best in the Business"). Genius Games, meanwhile, has made its mark by producing STEM-based games designed to present scientific concepts in board game form, including their most recent offering, Periodic (see "'Periodic: A Game of the Elements'").
The similarities between the lines allows the company to expand both its casual gaming and academic offerings, as Marcus Muller, Artana's President and Co-Founder stated in a press release: "Over the last five years, Genius has established itself as the leading provider of STEM tabletop games. It is a focused brand that serves a specific and growing market. At the same time, while Artana offers a complimentary collection of science and technology games, we also are primarily known for games about history. By leveraging both brands for different strategic sales and marketing initiatives, we can offer compelling value propositions to a wide variety of gamers and educators."
The combined company will continue to maintain both the Genius Games and Artana brand names, with each brand focusing on its core themes and style. Genius Games CEO John Coveyou will continue in that position. Artana founders Marcus Muller and Dirk Knemeyer will act in supporting roles part time, contributing new game designs and strategic advice.