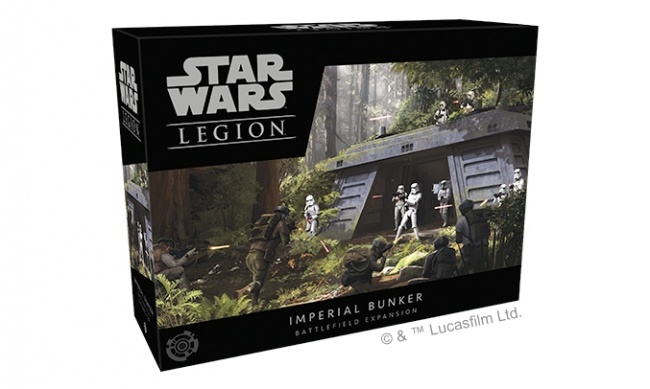 Fans of Fantasy Flight Games'
Star Wars: Legion
tabletop miniatures game will have something new to fight over when the
Imperial Bunker Battlefield Expansion
releases in Q4.
The Imperial Bunker Battlefield Expansion features a plastic model of a fortified installation similar to the one that appears in The Return of the Jedi. The model is designed with a reversible and removable door, allowing troops to access the interior of the bunker. Six modular computer terminals are also included, which can be used to customize the interior or as battle objective markers.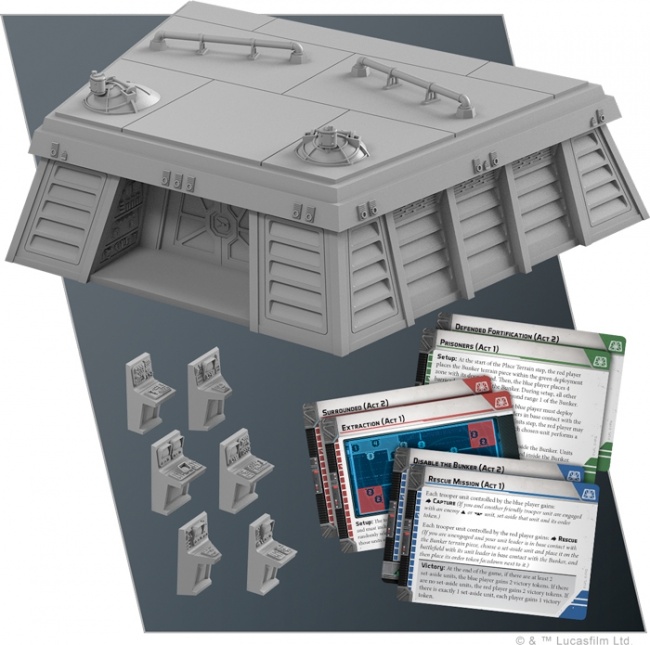 In addition to the bunker itself, the set offers a new two-part scenario for the game. In the first part, an attacker launches a surprise attack to rescue prisoners held inside the bunker. The second part covers what happens after the bunker's defenders are alerted and able to use its equipment to their advantage while the attackers try to knock it out.
The Imperial Bunker Battlefield Expansion includes one unpainted plastic bunker and six unpainted plastic computer terminals plus six battle cards. MSRP is $74.95.
The new kit joins six other expansions planned for the fourth quarter (see "New 'Star Wars: Legion' 'Operative Expansions'" and "'Star Wars: Legion' Rolls Out 'Upgrade Expansions'").