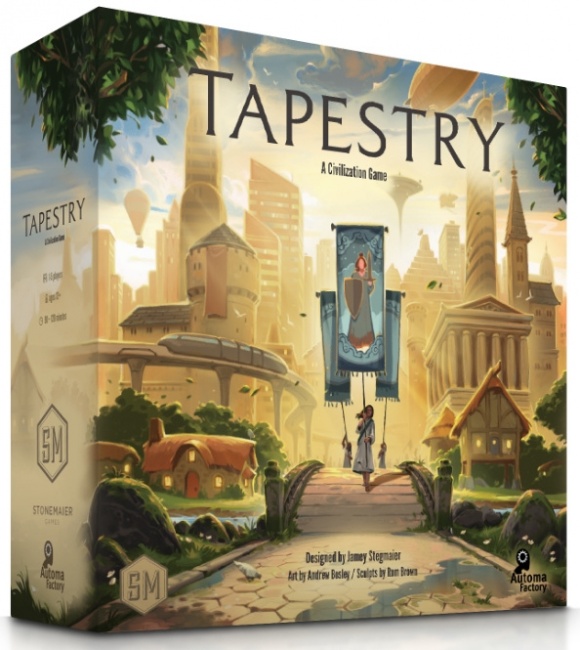 Stonemaier Games has announced
Tapestry
for release later this year.
Tapestry
is an asymmetric, civilization-building game that will have players creating civilizations that span generations. Players will begin the game at the beginning of humankind and work to advance one of four advancement tracks, representing science, technology, exploration, and military. As players advance, they will be able to improve their income, build up their capital cities, earn victory points, and gain the tapestry cards that tell the story of their civilizations.
Tapestry
will include an individually numbered box (first printing only, limited to 25,000), 1 game board, a 4-page rule book, 18 painted landmark miniatures (28-70mm tall), 100 income building miniatures, 16 asymmetric civilizations mats, 6 unique capital city mats, 5 income mats, and 43 tapestry cards
Tapestry
is for 1 to 5 players, ages 12 and up, and plays in 120 minutes. Release date and MSRP have not been released at this time.
Click Gallery below to see components from the game.
Stonemaier Games recently released a modular board to
Scythe
(see "
'Scythe Modular Board'
").