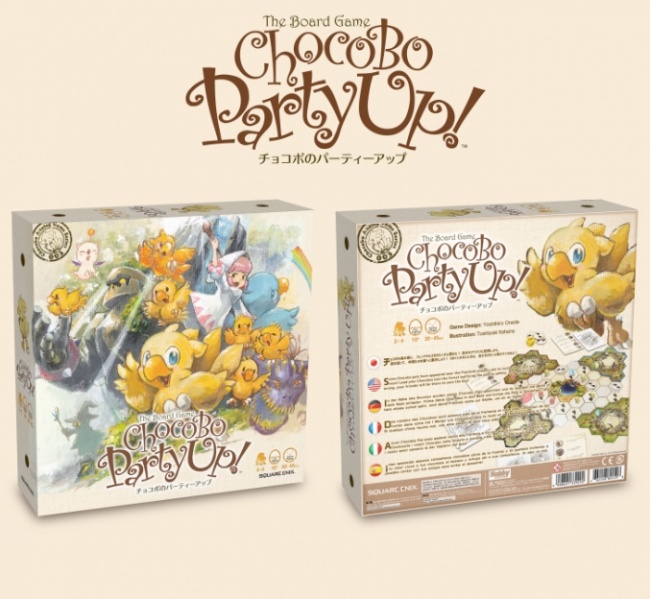 Square Enix will release
Chocobo Party Up!
later this year.
In
Chocobo Party Up!
, some Chocobos have appeared near a fountain in in town. Players will have to guide the Chocobos back to their nests, protecting them as they go through the forest.
Chocobo Party Up!
includes instruction manual, 8 Player Chocobos, 4 Fat Chocobos, 20 Chocobo Pals, 14 Track Tokens, 1 double-sided board, 1 Board Ex, 4 Territory Boards, 4 Player Reference Cards, 30 Friend Cards, and 1 Die.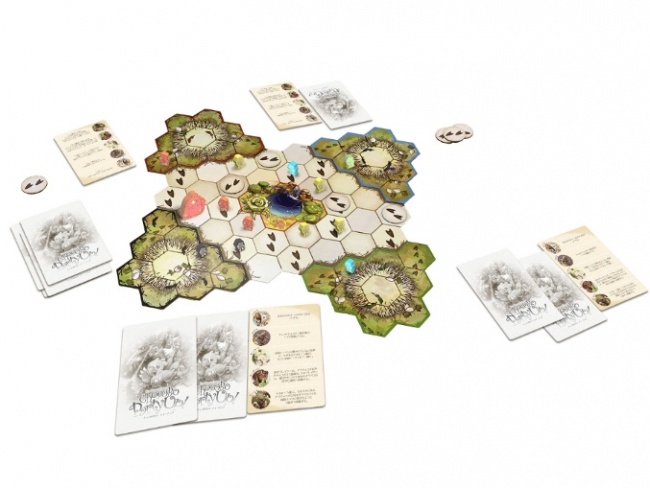 Chocobo Party Up!
is for 2 to 4 players, ages 10 and up, and plays in 45 minutes.
Square Enix released Chocobo's Crystal Hunt in 2016 (see "
Square Enix Enters North American Tabletop Games Market
").