At Gen Con, Academy Games shared details about its upcoming
Agents of Mayhem
game, based on the
Saint's Row
series of video games, set to release in late September.
Announced earlier this year (see "Academy Games Launches New Sci-Fi Imprint"), Agents of Mayhem is a science fiction tactical combat game set in a near-future world dominated by evil super villains. It is played on a three-dimensional board designed so it can be disassembled during play to represent damage characters inflict upon their environment. The game also features customizable characters and objective-driven scenarios.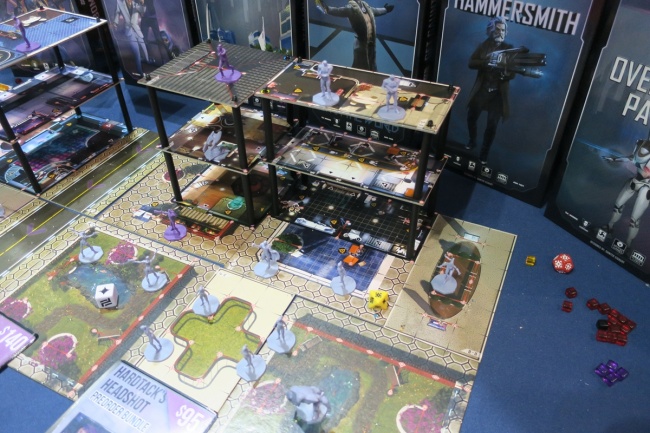 Academy Games founder Uwe Eickert described the game, explaining, "This is actually based on what we do for our Fallujah tactical training game for military training. You're using actual tactics, fun, fast play for two, four, or six players. You… are going for mission objectives, not like walk in a room, see how many things come at you and try to kill them. Here, you may be trying to sneak, trying to get objectives, and everything radiates forward." He also explained that, like the
Saint's Row
video games,
Agents of Mayhem
is "definitely not for kids under 12 years of age" due to its racy imagery and humor.
The base game, called Agents of Mayhem: Pride of Babylon will include the game board, multi-level buildings with quick-release columns, player boards, miniatures, cards, and tokens, and dice needed to play, a total of nearly 12 pounds of gaming material. MSRP for the core game will be $110.00.
Click Gallery below for images of the game.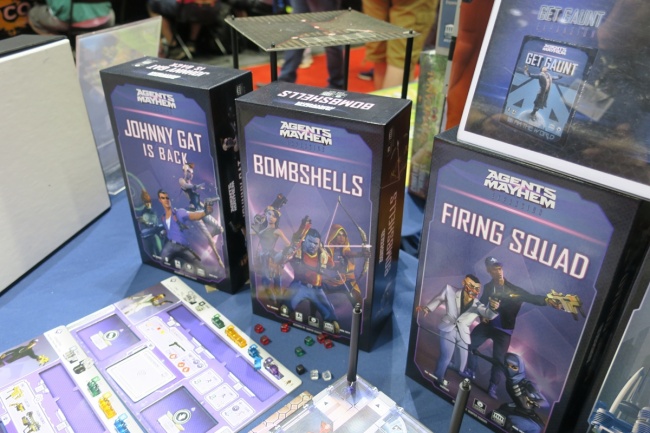 The initial release will also be supported by two expansions,
Get Gaunt
and
Firing Squad
. Each expansion adds additional characters for one of the two factions, L.E.G.I.O.N. or Mayhem. Additional character expansions are scheduled to release every three months, always in pairs so both factions gain new characters at the same time. Expansions will range in price from $30.00 to $35.00.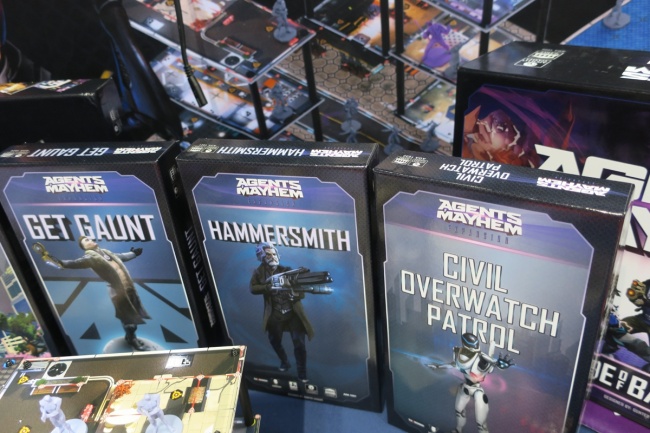 In addition, a "family-friendly" expansion will be offered, with alternative art cards for players who want to remove the more racy elements, and a
Giant Expansion
that allows players to build taller buildings to fight over. Retailers who buy at least three copies of the game will be eligible for a giant display version.
Academy Games raised $173,898 from 1,535 backers for the project during its Kickstarter campaign earlier this year (an average of $113.29 per backer). Backer fulfillment is planned for early September, with release into the trade to follow.