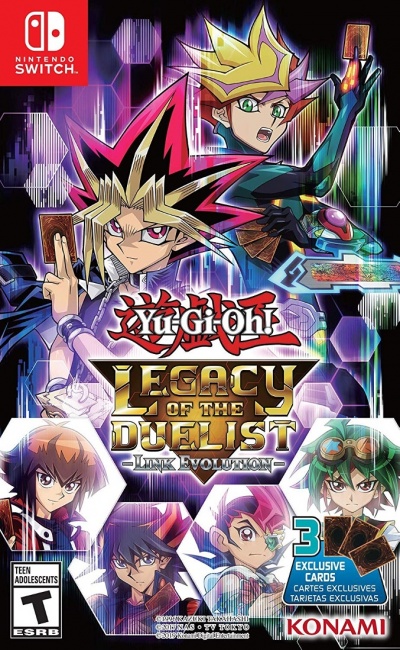 Konami has been strengthening the connections between the videogame and tabletop versions of its
Yu-Gi-Oh! TCG,
Vice President of Card Business Yumi Hoashi told us in a recent interview. One way the two platforms connect is through sampling of physical cards with the video game.
Yu-Gi-Oh! Legacy of the Duelist: Link Evolution
, the new game for Nintendo Switch released Tuesday, includes three cards available exclusively in the game pack: "Progleo," the Link Monster, "Micro Coder," the Cyberse Monster, and "Cynet Codec," the Spell Card.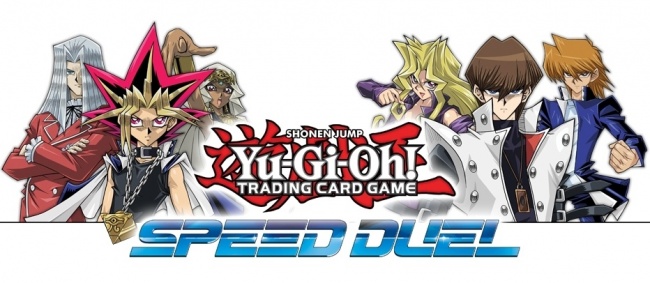 Meanwhile, the new tabletop
Yu-Gi-Oh! Speed Duel
game, launched in January (see "
New Details, Pic for 'Yu-Gi-Oh! Speed Dueling Launch
"), is based on the play of the mobile game
Duel Links,
and is a much simpler on-ramp for new players. "We released
Speed Duel
with the sole goal of trying to bring in new players," Hoashi said. "The TCG has gotten so complicated with over 9,000 cards and six different types of summoning mechanics, so it was very difficult to teach new players how to play.
Speed Dueling
is based off of the mobile game,
Duel Links
. You start off, and it's a simpler way to play. You have fewer monster zones and fewer life points as well."
"For people who are familiar with
Duel Links
, it will be an easy way to get into the physical card game by playing
Speed Duel,
" Hoashi continued. "If you played
Duel Links
before, you can pick up
Speed Duel
very quickly. Also, at the same time, if you're not familiar with
Yu-Gi-Oh!
at all,
Speed Duel
is a great way to bring in new players."
Hoashi said retailers focused on casual play and recruiting new players are finding
Speed Duel
a good fit. "The stores that are geared towards more casual players and actually actively going after new players are finding it much easier to demo and teach new players how to play," she said.
An ongoing product stream is supporting the new line. A new expansion is due out in December (see "
New Booster Set for 'Yu-Gi-Oh! Speed Duel
").