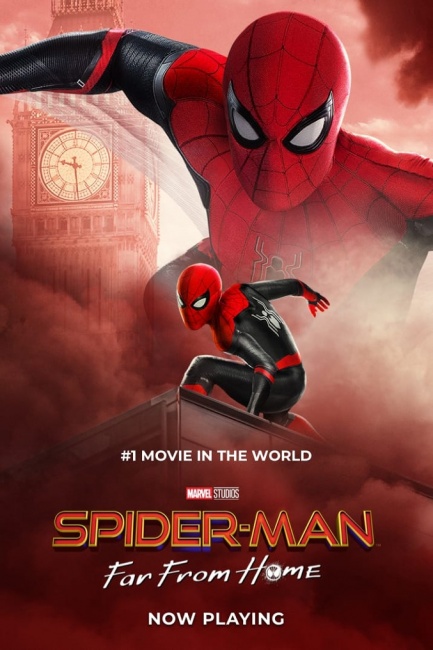 Marvel and Sony have ended, at least for now, their production relationship for the Spider-Man films, according to
Deadline
. The change means that Marvel Studios head Kevin Feige will not continue as lead producer. The deal was struck back in 2015 (see "
Spider-Man to Join Marvel Cinematic Universe
") and had Spider-Man appearing in MCU movies and Feige taking a producer role on the Spider-Man films.
The breakdown was over money, according to the report: Marvel had asked to co-finance the next Spider-Man film with a 50/50 split of profits, and Sony refused. Marvel was getting 5% of gross, and owns the merchandising revenue.
With Feige's help, the franchise hit a new high this week as
Spider-Man: Far from Home
became Sony's highest-grossing film of all time (see "'
Good Boys' Ambush 'Hobbs & Shaw'
"). On the other hand, Sony made the hit
Spider-Man: Into the Spider-Verse
on its own.
The history of the relationship, although smooth recently, has had rough patches in the past; a series of lawsuits in the early 00s were finally settled in 2004 (see "
Marvel and Sony Lawsuits Finally Settled
").
Meanwhile to top off its receipts, Sony has announced plans for a theatrical re-release of
Spider-Man: Far from Home
with four new minutes over Labor Day weekend (beginning August 29), according to
The Hollywood Reporter
.