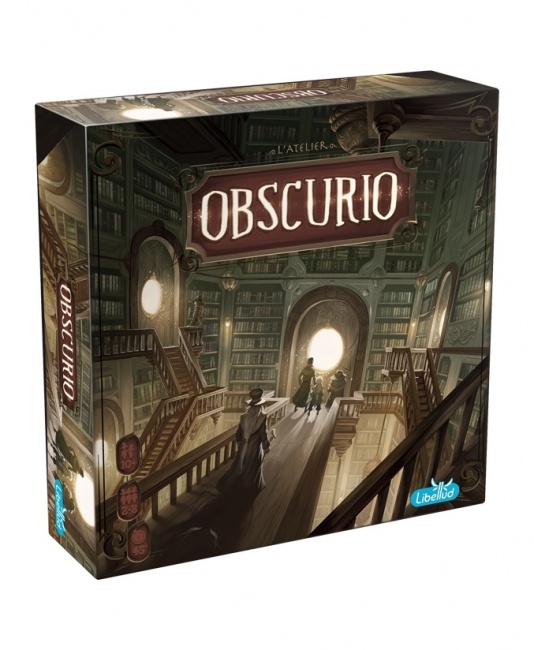 Libellud will release
Obscurio
, an image interpretation board game, in September.
In Obscurio, players assume the roles of adventurers attempting to reclaim a magical Grimoire from a Sorcerer. The Sorcerer tries to prevent the players from getting away with the Grimoire by trapping them in the library that has six rooms, each of which has six identical exits. The only way to determine the correct exit is to decipher clues given by a player who has the Grimoire. The goal of the game is to interpret images on circular door tiles against the clues given by the player with the Grimoire, and get out of the six rooms of the library.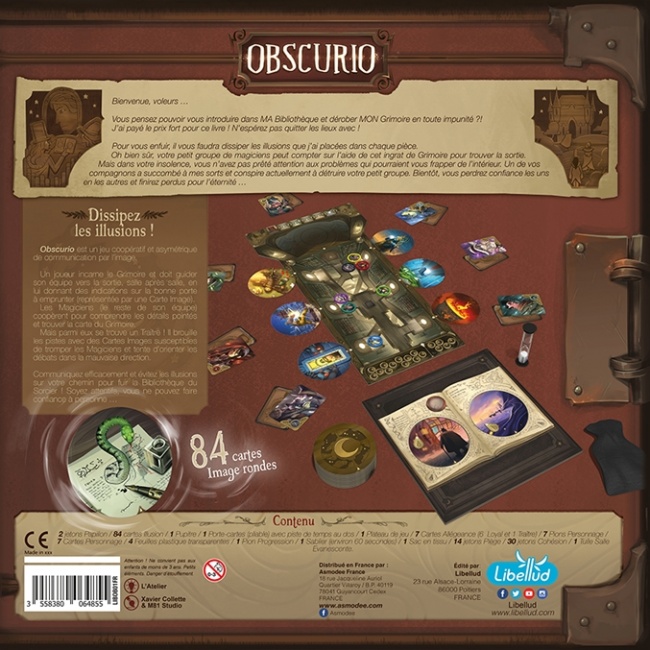 The player with the Grimoire uses a pointer token to highlight a part of an image on the Grimoire book board that coincides with an image on one of the six gate tiles. Then, the gate tiles are shuffled and placed face-up, one tile next to each of the six room doors on the main board. Players try to guess which gate tile fits the clue from the Grimoire before a minute timer runs out.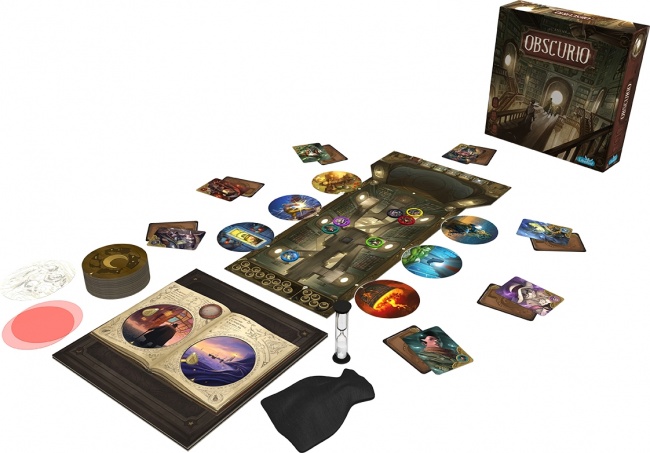 A correct guess will usher a player to the next room, but an incorrect one will keep them in the same spot, and trigger Traps for the next attempt. Traps are tiles that visually obscure the Grimoire board, making it harder to figure out the clues. Some Traps are tinted film filters that block certain colors in images while other filters outright block sections of the Grimoire book board. To make things more difficult, one of the players in the group of adventurers plays a Traitor. The Traitor's sole purpose is to provide misinformation about the correct doors, and add false gate tiles to the mix.
Obscurio is for two to eight players, ages 10 and up, and plays in 60 minutes. This game will retail for $49.99, and will be distributed by Asmodee North America.
Asmodee recently unveiled two upoming games (see "Build Cities Along the Nile With 'Fertility'" and also, "Asmodee Unveils 'Cupcake Empire'").
Click on Gallery below to see more images of Obscurio!