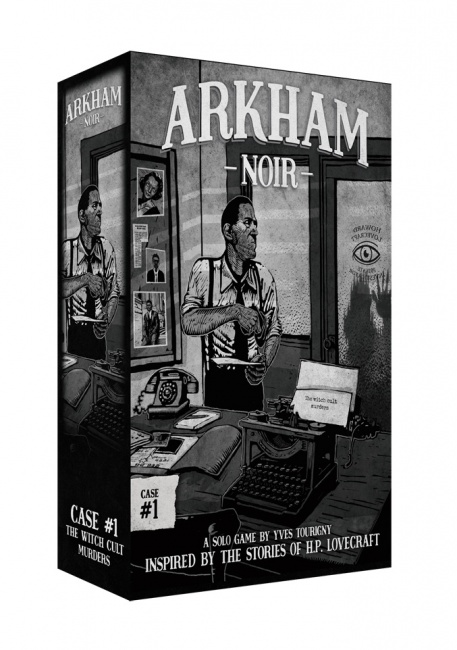 Asmodee will release
Arkham Noir Case #1: The Witch Cult Murders
, a solitaire card game, in September.
Inspired by the stories of H.P.Lovecraft, players take on the role of gumshoe Howard Lovecraft as he investigates the disappearances of children in Arkham. The strange doings have all been brought about on Walpurgis Night, May's Eve, and Lovecraft must hasten his investigation before the trail goes cold. The game box contents include 50 clue cards, six victim cards, four reference cards, one professional contact card, and three player aid cards.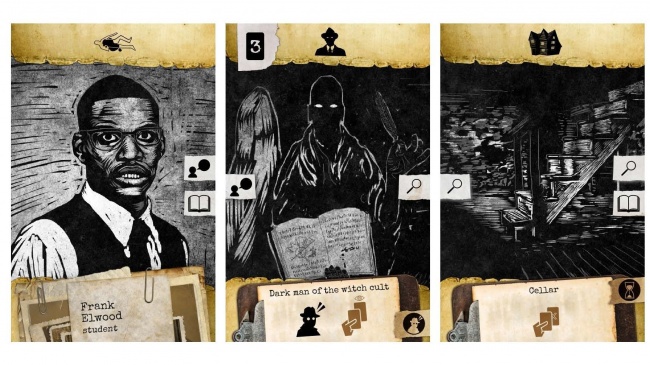 This game is for a single player, ages 14 and up, and plays in 30 minutes.
Arkham Noir Case #1: The Witch Cult Murders
will retail for $19.99.
Asmodee recently unveiled two upcoming games (see "Build Cities Along the Nile With 'Fertility'" and also, "Asmodee Unveils 'Cupcake Empire'").