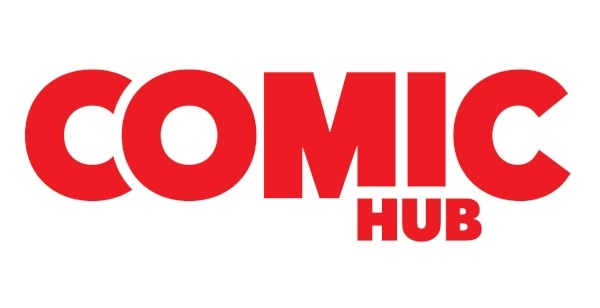 Comic stores subscribing to the ComicHub service will get access to BookScan reports showing exactly what graphic novels are selling through all reporting retailers in the store's market area, including big box stores, online retailers, and local indies under a deal signed this month between ComicHub and NPD Group. These reports will give a clear indication of consumer demand in the store's area, allowing participating retailers to tailor their merchandising to local tastes. Reports will also show bestsellers for adults, kids, and in specialty categories such as manga.
In exchange, NPD Group will receive POS data from ComicHub stores that will be incorporated into its BookScan data for subscribers, and into the data provided to ICv2 monthly (see "
July 2019 NPD BookScan – Top 20 Adult Graphic Novels
").
Other benefits to ComicHub stores will include direct access to title and bestseller dashboards in the BookScan DecisionKey tool, allowing them to research sales history for titles and authors and see what is selling by market, and access to special client-only ad hoc reporting and education sessions co-presented through the ComicHub/NPD partnership.
"From the ComicHub perspective, we see the most immediate value as giving our stores the same ability that the mass market retail has had for decades," ComicHub spokesperson Atom! Freeman told ICv2. "The ability to see what is selling in their area will identify opportunities for stocking new product and creating advertising and marketing campaigns around product they are already stocking that isn't performing as well as it could."
On the flip side of the deal, incorporating comic store graphic novel sales into BookScan data will bring a key channel into the reporting, creating a more complete picture of the market. "The local comic shops are one of the last areas of independent book sales that we don't yet capture in BookScan, and we think it is one of the most important, given the pop-culture cachet, creativity, and high growth we are seeing in this area of publishing," NPD Books Executive Director of Business Development Kristen McLean said of the new agreement.
The ComicHub comic store software was developed by Stu Colson, longtime owner of Heroes for Sale in Auckland, New Zealand. It incorporates advance ordering for consumers via web, Android, or iOS apps, a point of sale system, email marketing, e-commerce web stores, and publisher analysis and marketing tools (see "
ComicHub Word Spreads Fast
").
The service currently has 76 active subscribers, up from 69 in June (see "
BOOM!, ComicHub to Collaborate on Consumer Marketing Program for 'Once and Future'
").