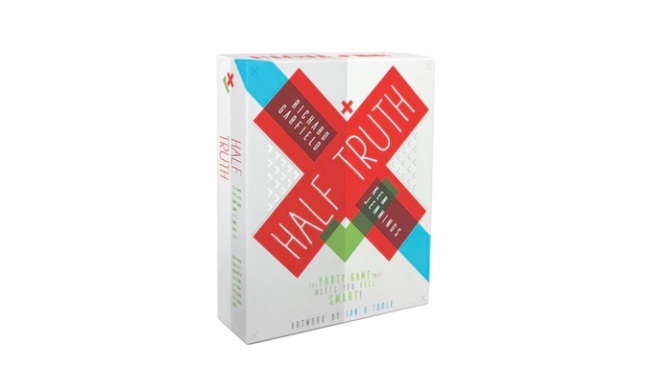 Studio71 has announced plans to release
Half Truth
into the trade this December.
Half Truth is the result of a collaboration between Magic: The Gathering creator Richard Garfield and 74-time Jeapardy champion Ken Jennings. In this trivia-based party game, players bet on the answers to trivia questions that they think might be right. Each round, a card with a multiple-choice question is revealed. Half of the answers on the card are correct, and half are wrong. Players bet on the answers they think are correct, possibly earning bonus points by betting on multiple answers or based on the roll of the game's custom die.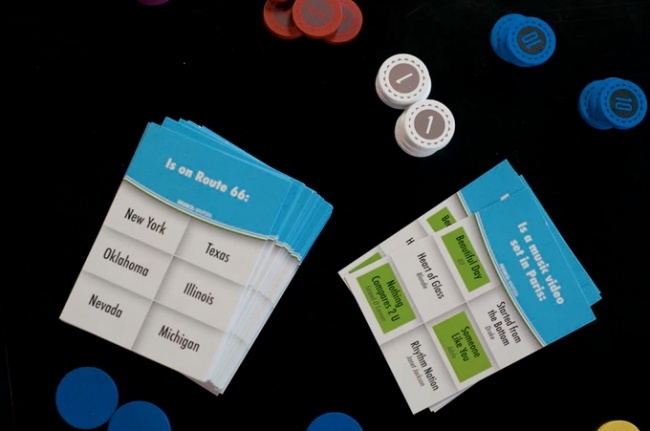 Correct guesses allow a player to advance their pawn along a scoring track. As soon as a player reaches the end of the track, the round ends and points are scored based on the positions of the pawns. After three rounds, the player with the most points wins the game.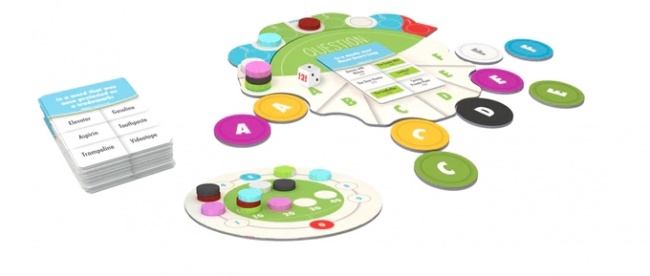 Half Truth
comes with a deck of cards with more than 500 trivia questions, 1 game board, 3 round trackers, 1 victory tracker, 36 answer tokens, 2 VP tokens, and a custom die. The game features artwork by Ian O'Toole (
Lisboa
,
Vinhos Deluxe Edition
). It is intended for 2 to 6 players, ages 12 and up, and takes less than an hour to play.
Production of Half Truth is being funded through a Kickstarter campaign that has reached $189,978 in pledges from 5,557 backers as of this writing (an average of $34.19 per backer), with 15 days remaining. Backer fulfillment is scheduled for early December, with release into the trade immediately following.
This summer, Studio71 announced a deal with Dark Horse to produce a game based on the Umbrella Academy comic book series (see "Studio71 and Dark Horse to Develop Tabletop Game Based on 'Umbrella Academy'").