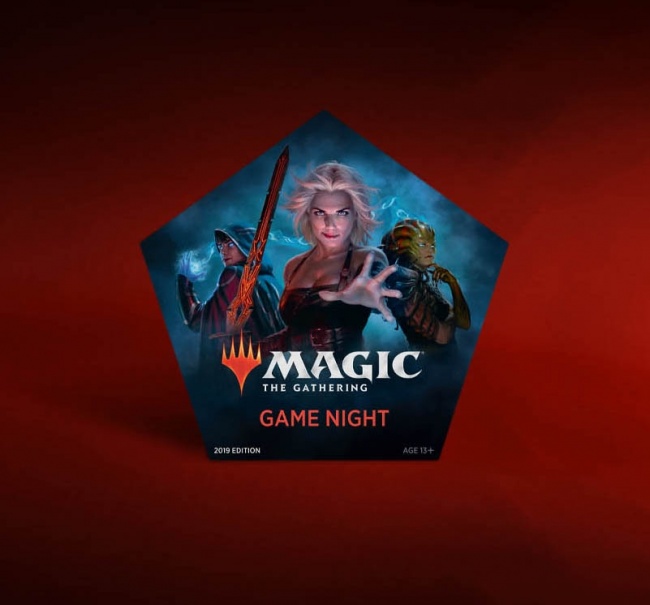 Wizards of the Coast will release
Magic: The Gathering Game Night 2019
, an introductory multiplayer box, on November 15.
Magic: The Gathering Game Night 2019 is an out-of-the-box multiplayer kit that is aimed at Magic fans or retailers who want to introduce new players to the game. Its five pre-constructed decks and rules reference cards are meant to create a multiplayer experience that is more familiar to board gamers, and to help draw in new gamers into the Magic: The Gathering community.
The game box comes with 5 60-card decks, 5 Spindown life counters, 5 life counter platforms, 20 +1/+1 counters, 15 double-sided tokens, 5 rules reference cards, and a rulebook. This product supports two to five players, and is ages 13 and up.
Wizards of the Coast also recently announced Magic: The Gathering Deluxe Collection (see "Wizards of the Coast Will Sell 'Magic: The Gathering Throne of Eldraine Deluxe Collection' Direct-to-Consumer").