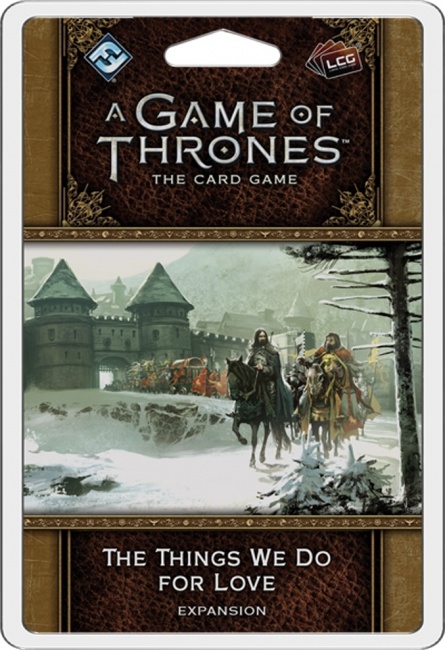 Fantasy Flight Games announced that it will release
The Things We Do for Love
, an expansion Premium pack for
A Game of Thrones: The Card Game
. The new Premium Pack marks a change in the release model of the game, going from cycles of monthly Chapter Packs to these larger Premium Packs. These Packs will be released in more sporadic intervals, and will match the size of the Clan Packs from
Legend of the Five Rings: The Card Game
(see "
First 'Premium Expansion' For 'L5R'
").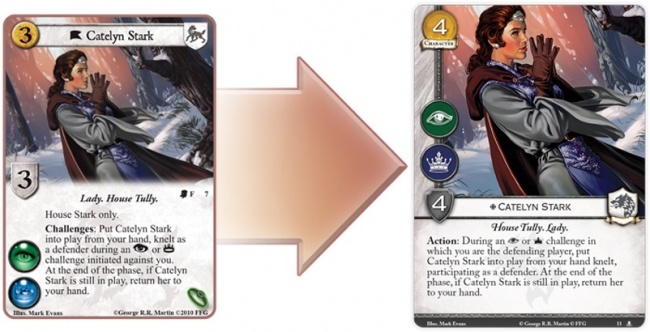 The Things We Do for Love
is a 88-card expansion that adds Master of Coin, Littlefinger, and a haunted Harrenhal to the mix. The cards in this set were carefully selected to fit into the current metagame of
A Game of Thrones: The Card Game
and to clean up outdated card text, like on "Caitlyn Stark", to provide more clarity for gameplay. It also introduces a new keyword into the game, "prized", as well as adding four new agendas to the game.
It will retail for $19.95.
Click below to see more card images!