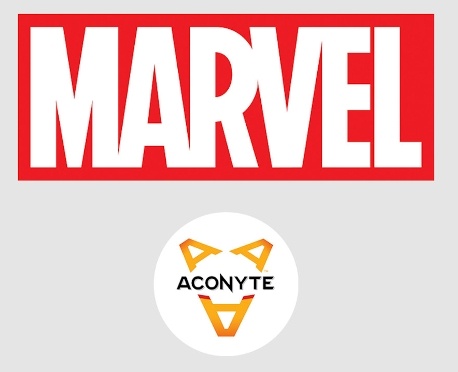 Aconyte Books, a recently created fiction imprint of the global games group Asmodee (see "
Asmodee Unveils New Fiction Imprint
"), has entered into a multi-year agreement with Marvel Entertainment to produce a line of prose novels featuring characters from the Marvel comics universe, the companies announced.
Aconyte publisher Marc Gascoigne teased "Legends from Asgard, several volumes focusing on some of Marvel's heroines, and stories of some of Professor Xavier's lesser-known students" as facets of the comic book universe that would be featured in the initial wave of novels starting next year.
This partnership continues a push by Marvel Entertainment toward more prose based on their roster of characters, which until now it's published under the Marvel Press imprint, a joint effort of Marvel and Disney Books Group. Recent prose titles include
The Unbeatable Squirrel Girl: Squirrel Meets World
by Dean and Shannon Hale,
Miles Morales: Spider-Man
by Jason Reynolds,
Loki
by Makenzi Lee, and
Black Widow
Forever Red
by Margaret Stohl.
Asmodee now finds itself partnered with Marvel across three subsidiaries. This prose partnership joins a Living Card Game venture announced this past summer from Fantasy Flight Games (see "
Fantasy Flight to Launch Marvel LCG
"), as well as a tabletop miniatures game to be produced by Atomic Mass Games (see "
Atomic Mass Games Unveils Marvel Crisis Protocol miniature Game
").
A full list of novels to be produced by Aconyte via this Marvel partnership will be released sometime in 2020, with the first book to debut in the Fall of 2020. North American sales and distribution will be handled by Simon & Schuster.