Marvel has revealed info and cover art for key comics shipping in January.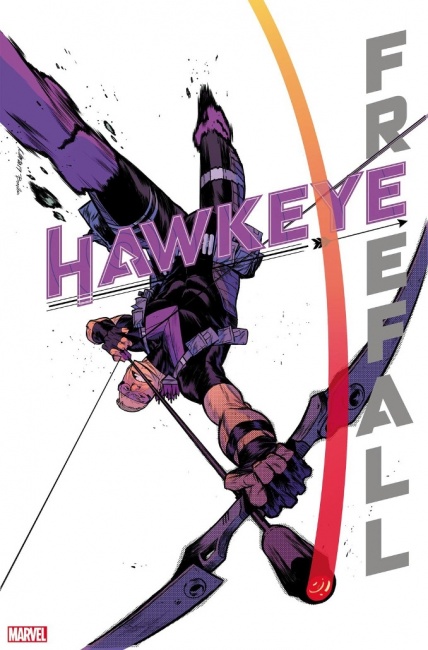 Hawkeye: Freefall #1
kicks off a new series written by Matthew Rosenberg, with art by Otto Schmidt and cover by Kim Jacinto. A new Ronin tears a destructive swath through the city and suspicion falls on Hawkeye. Hawkeye's mission will collide with Ronin's secret plans.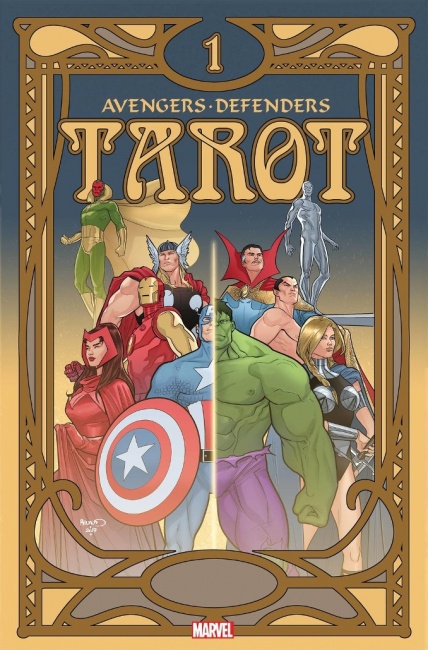 Tarot #1
, written by Alan Davis with art and cover by Paul Renaud, teams Earth's Mightiest Heroes with Marvel's premier Non-Team, as Captain America, Namor the Sub-Mariner, and their respective allies are pulled into destruction and madness by the Infernal Ichor of Ish'lzog.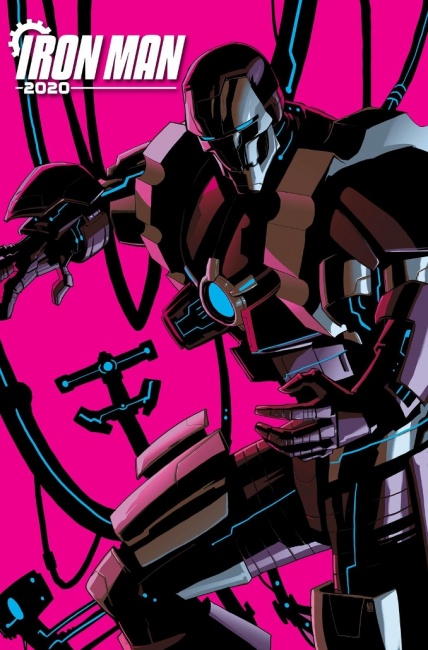 Iron Man 2020 #1
launches a new series written by Dan Slott and Christos Gage with art and cover by Pete Woods. Lots of characters in this one as Arno Stark, the long-lost brother of Tony Star, dons the Iron Man suit, with appearances by War Machine, Rescue, Ironheaert, Machine Man, Jocasta, the Vision, Albert, Elsie-Dee, Machinesmith, Nick Fury LMDs, Death's Head, the Mad Thinker and his Awesome Android Quasimodo, H.E.R.B.I.E., the Dreadnaughts, Brynocki, Alkhema, and M-11.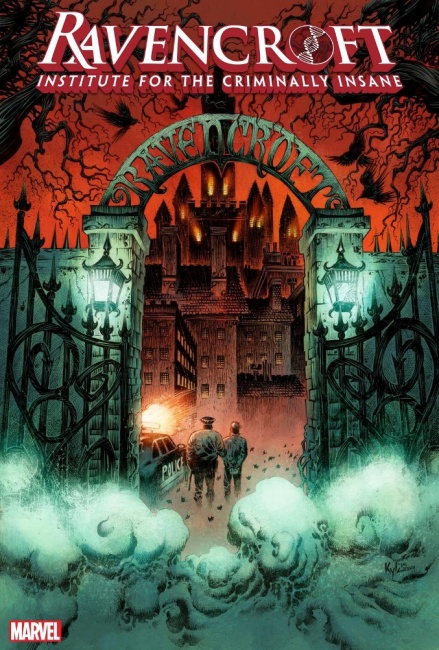 In
Ravencroft #1
, written by Frank Tieri with art by Angel Unzueta and cover by Kyle Hotz, the hospital has re-opened with a new staff, including John Jameson. The question is whether the mentally unstable villains of the Marvel Universe will be returned to upstanding citizens or fall prey to the hospital's sinister nature.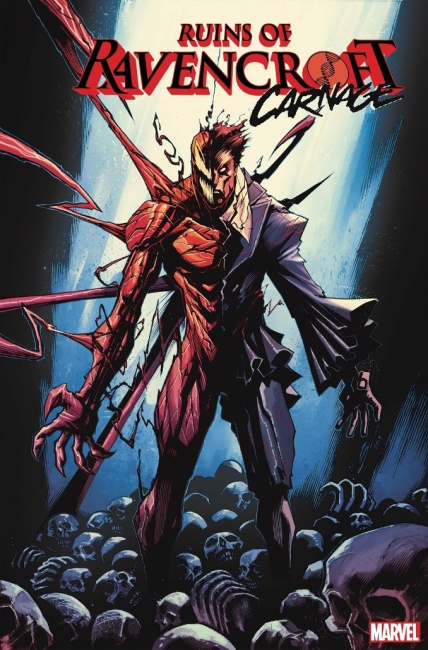 Ruins of Revencroft: Carnage #1
, written by Frank Tieri with art by Guiu Villanova and cover by Gerardo Sandoval has efforts to reconstruct Ravencroft well underway, but secrets may be revealed in the destruction Carnage left after his attack on the facility.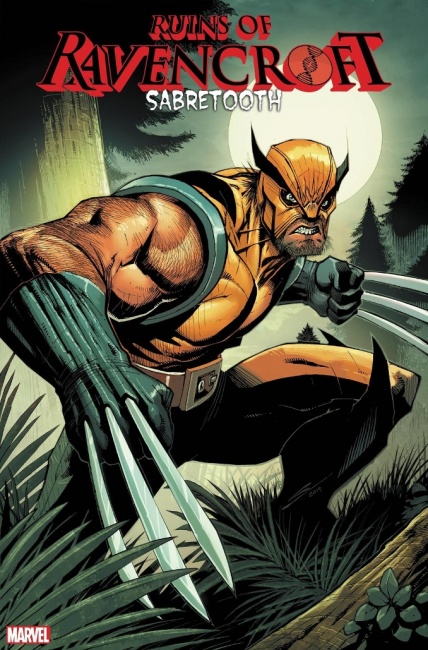 In
Ruins of Ravencroft: Sabretooth #1
, written by Frank Tieri with art by Guillermo Sanna and cover by Gerardo Sandoval, the secrets of the facility's past have begun to unravel, revealing hidden chapters in the lives of some of Marvel's most recognizable heroes and villains.
And in
Ravencroft: Dracula #1
, the appearance of Ravencroft as a hospital devoted to the rehabilitation of violent offenders is show to be deceptive, with Captain America learning that some secrets have teeth.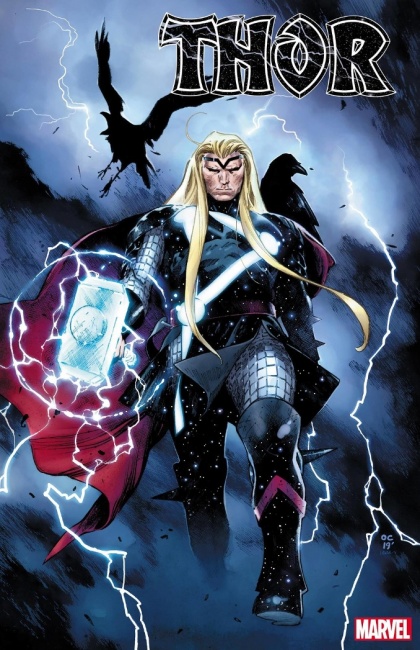 In
Thor #1
, written by Donny Cates with art by Nic Klein and cover by Olivier Coipel, the Ten Realms are at peace after many months of war and the prince is now a king. But The Black Winter is coming with the God of the Storm powerless before it.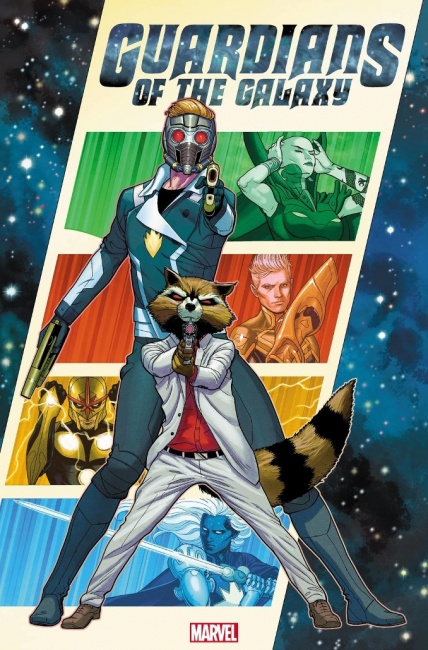 Guardians of the Galaxy #1
, written by Al Ewing with art and cover by Juann Cabal, has the Gods of Olympus returning, reborn to burn their mark on the stars. Will the Guardians accept the mission, and will they survive it?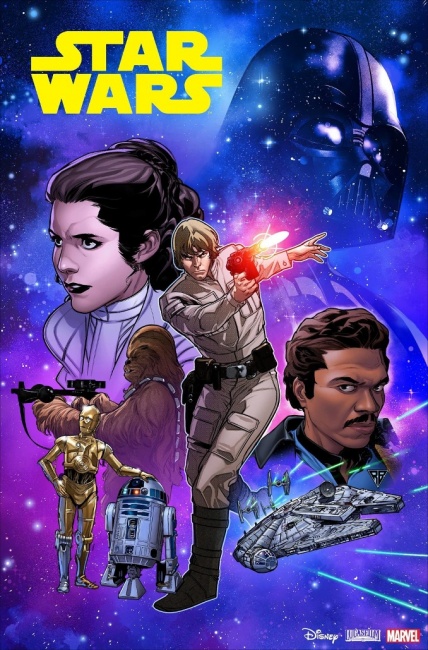 The story of
Star Wars #1
, written by Charles Soule with art by Jesus Saiz and cover by R.B. Silva, is set after
The Empire Strikes Back
and has Han Solo lost to Boba Fett after being frozen in carbonite as Luke Skywalker joins Princess Leia, Lando Calrissian, Chewbacca, C-3PO and R2-D2 fight their way back to the Rebel Allliance.
Click Gallery below for full-size images!