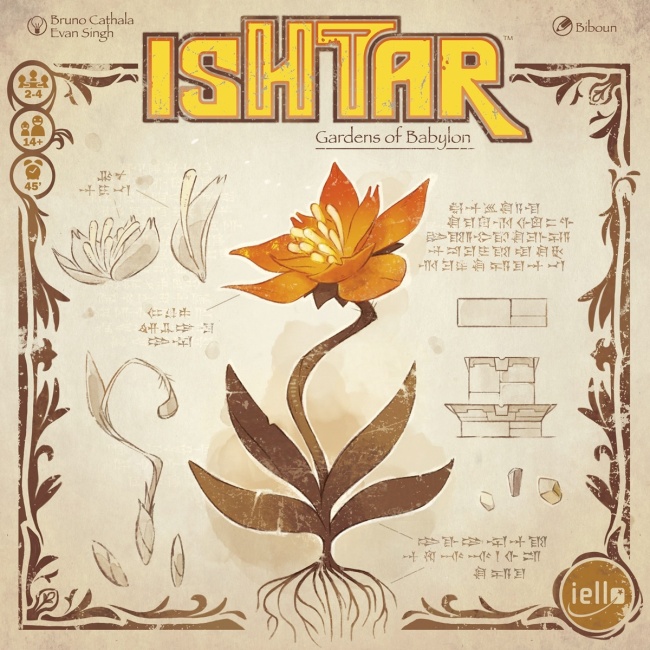 Iello is rounding out the year with two new board game releases:
Ishtar: Gardens of Babylon
, releasing October 24, and Devil Pig Games'
Heroes of Stalingrad
, arriving December 16.
Created by renowned game designer Bruno Cathala (7 Wonders Duel, Five Tribes) and Evan Singh, Ishtar: Gardens of Babylon challenges players to construct the fabled Hanging Gardens. During the game, they must plant flowers in desert locations and take control of the flowerbeds with their assistants. Planting flowers can allow a player to take special actions or acquire gems, which in turn can be used to unlock special abilities or plant trees for points. The player who has the most points from planting flowers, unlocking skills, and controlling fountains wins the game.
Ishtar
comes with 4 player boards, 6 terrain boards, 1 carpet board, 48 tiles, 8 cardboard tokens, 26 cards, 20 trees, 16 assistants, 6 fountains, 114 gems, 1 watering can, and a scoring pad. The game is intended for 2 to 4 players, ages 14 and up, and takes about 45 minutes to play. MSRP is $49.99.
The second installment in Devil Pig Games' series of World War II games, Heroes of Stalingrad features the same Heroes System as the critically-acclaimed Heroes of Normandie and last year's Heroes of Black Reach (see "'Heroes of Black Reach' Joins Elite Release Program"), which simulates platoon-level engagements using a cinematic system inspired by classic war movies.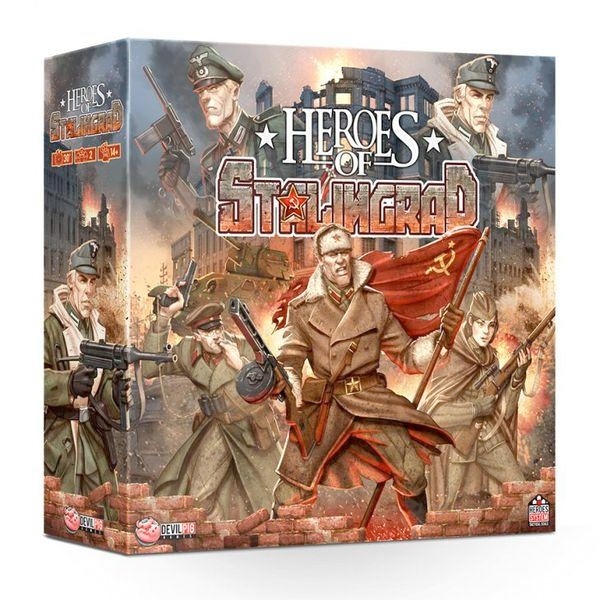 Heroes of Stalingrad
is a stand-alone game that moves the action to the Eastern Front and introduces city fighting to the
Heroes System
as German and Soviet soldiers fight over the ruins of Stalin's city. Designed by Yann and Clem, the duo behind the
Heroes System
, it is intended for two players (or teams of players), with scenarios that take half an hour or longer to play. The game includes 6 sheets of punch-out counters, 6 terrain boards, 100 cards, 4 dice, and 28 wooden tokens. MSRP is $69.99.
Last month, Iello released two martial arts-themed games (see "Ninjas and Street Fighters Coming From Iello").