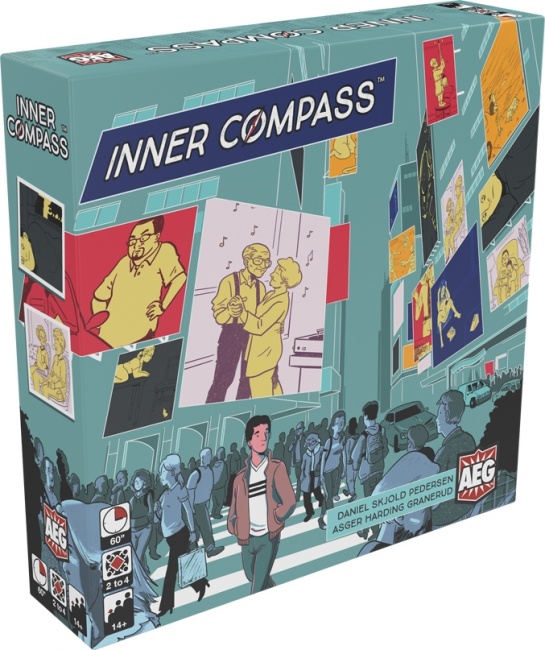 Alderac Entertainment Group revealed
Inner Compass
, a board game about the journey of life, which will release into trade on April 3, 2020.
In Inner Compass, players take on the roles of one of four characters as they journey through life and search for meaning in everyday occurrences. They make correct life choices, experience a range of emotions, and make memories all in an effort to find their inner compass. At the end of the game, the most enlightened player is the winner.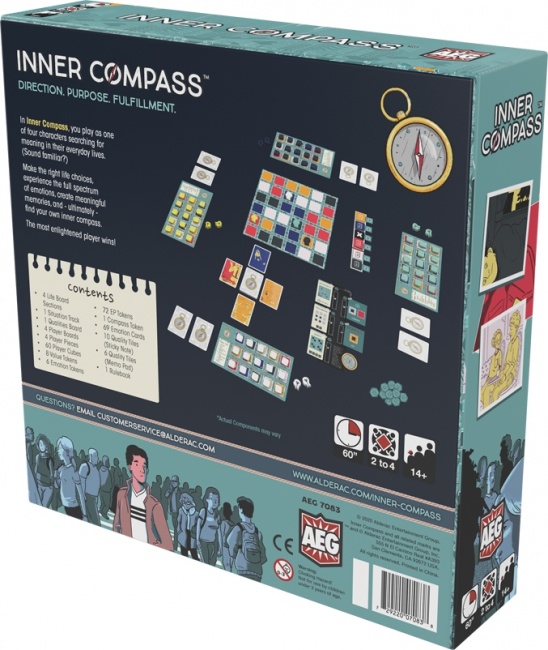 The game box comes with 4 Life board sections, a Situation Track, a Qualities board, 4 player boards, 4 player pieces, 60 player cubes, 8 value tokens, 6 Emotion tokens, 72 EP tokens, a Compass token, 69 Emotion cards, 10 Quality tiles, a scorepad, and a rulebook. This game is for two to four players, ages 14 and up, and plays in 60 minutes.
Inner Compass
will retail for $39.99.
AEG recently unveiled an expansion for Mystic Vale to release on February 28 (see "Alderac Entertainment Group Unveils New Expansion For 'Mystic Vale' ").