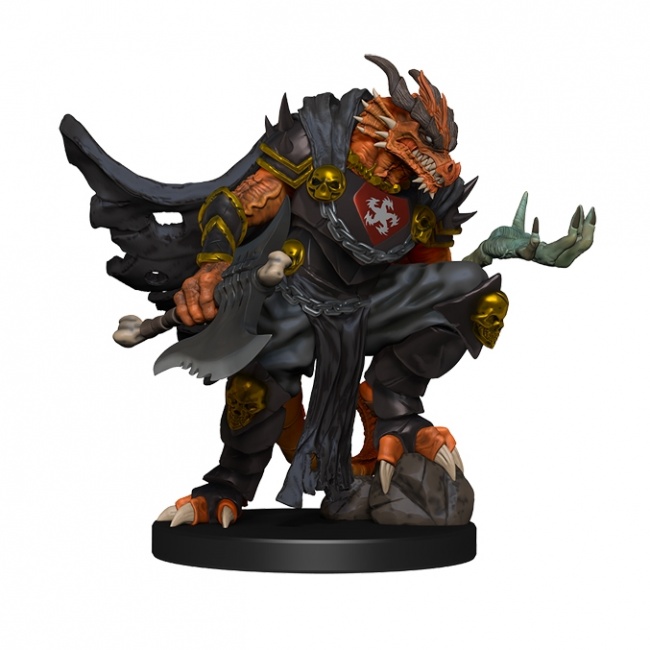 WizKids unveiled
D&D Icons of the Realms: Descent into Avernus: Arkhan the Cruel and The Dark Order
Figure Pack featuring actor Joe Manganiello's Arkan the Cruel character and his followers which will be released into trade in March 2020. Arkan the Cruel has made appearances in web shows like
Critical Role
and
Force Gray
, and more recently, in the roleplaying adventure
Dungeons & Dragons
:
Descent Into Avernus
(see "
Amazon Studios Orders Two Seasons of 'Critical Role' Animated Series
", and also, see "
More Details and Images for 'Dungeons & Dragons Baldur's Gate: Descent into Avernus'
").
These miniatures were designed by Joe Manganiello (True Blood, Justice League) alongside the team at WizKids to be used with D&D campaigns. This set of six figures includes the dragonborn paladin Arkhan the Cruel, his bodyguard Torogar Steelfist, Death Cleric Krull, one of Arkhan's Berserkers, a White Abishai, and his pet Manticore, Chango. This set will retail for $39.99.
Click on Gallery below to see full-size images!