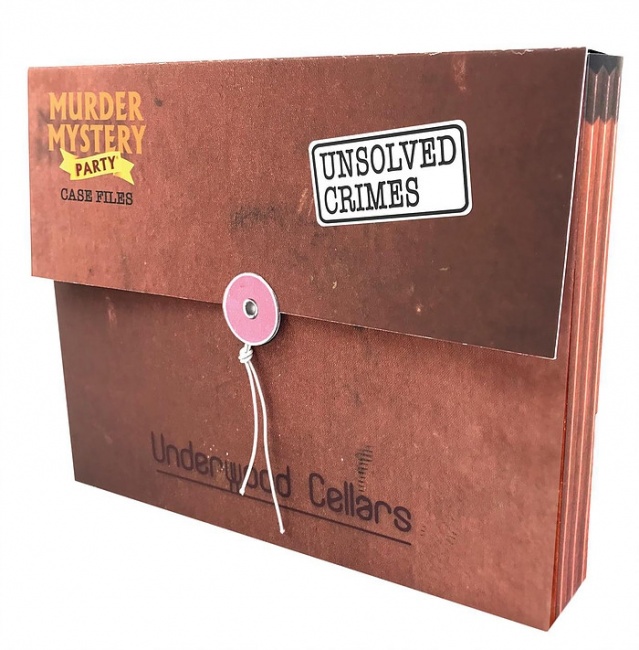 The first title in University Games new line of
Murder Mystery Party Case Files – Unsolved Crimes
will be
Underwood Cellars
, releasing next spring.
The new line, described by the company as "MMO" games, referring to "Motive, Means and Opportunity," will feature deduction-based party games that put players in the shoes of detectives trying to solve cold cases. In Underwood Cellars, they must work together to solve the mystery behind the death of Barry Underwood, who was buried under the Underwood Cellars Winery until his remains were revealed during an earthquake.
The new line represents a return to University Games' roots, which included its original Murder Mystery Party games when the company began publishing in 1985. The launch of the new line will correspond with the company's 35th Anniversary, and will be supported through print, digital, and TV advertising.
University Games plan to follow-up the release of Underwood Cellars with two additional titles in the fall of 2020 and seven other titles over the following 18 months.
Earlier this year, the company announced a deal to produce games and puzzles based on Dav Pilkey's Dog Man (see "'Dog Man' Merch to Hit in August").