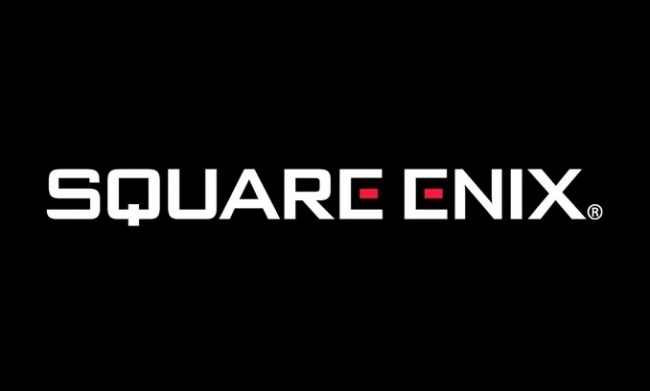 Japanese publisher Square Enix, which entered the American market directly last summer (see "
Square Enix To Publish Manga in English
") announced five new manga and a novel at its AnimeNYC panel and also updated the release calendar for previously announced books. Present at the panel (pictured above L-R) were General Manager and Publisher Masaaki Shimizu, Senior Editor Tania Biswas (formerly at Yen Press), and Publishing Director Leyla Aker (formerly VP-Publishing at VIZ Media). (We also interviewed Shimizu for more on the company's plans in the U.S., see "
ICv2 Interview: Masaaki Shimizu of Square Enix
").
The new titles are: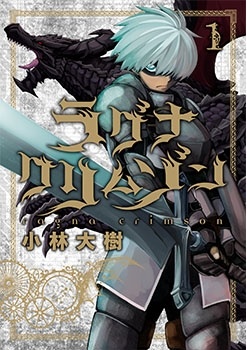 Ragna Crimson,
a dark fantasy adventures story along the lines of
Claymore
and
Berserk
. "It starts as a straightforward shonen story," said publishing director Leyla Aker, "but it quickly becomes much bigger than that. The first volume is scheduled for August 2020 and will have an MSRP of $12.99.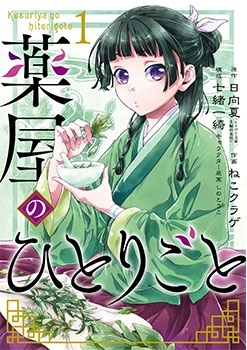 The Apothecary Diaries,
a story about a girl who is trained in herbal medicine but works as a maid in the royal palace. When she finds the cause of a "curse" that is killing the heirs to the throne, her skills attract the attention of the royal eunuch and she is promoted to potion-mixer and food-taster. "It's perfect for fans of
Yona of the Dawn
and
Snow White with the Red Hair
," said senior editor Tania Biswas. The first volume will be released in August 2020 with an MSRP of $10.99.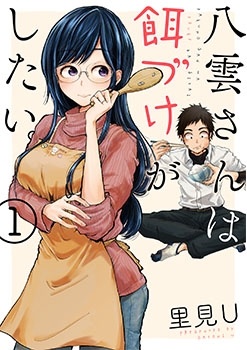 Beauty and the Feast
is a rom-com that's a little… different. Shuko is a 28-year-old widow who feels that life has lost its savor since her husband died. Her neighbor Shohei, a 16-year-old high-schooler, lives on his own, and he can never get enough to eat. So Shuko starts cooking for him, and she finds that his company makes her life less lonely. The first volume will be out in October 2020 with an MSRP of $12.99.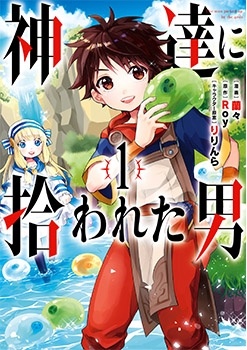 By the Grace of the Gods
is one of those transported-to-another-world stories, this one about a businessman who is reincarnated as a young boy in a magical world and basically gets to spend this new life hanging out in the woods, catching and researching slimes. J-Novel Club has licensed the light novel. The first volume of the manga will be published in November 2020 with an MSRP of $10.99.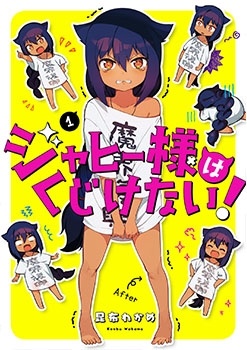 The Great Jahy Will Not Be Defeated
is a bit like
The Devil Is a Part-Timer,
with one important difference: Unlike the demon lord in that story, Jahy doesn't give in to the demands of modern life. When a magical girl destroys the mana crystal, the entire Dark Realm is destroyed, and The Great Jahy, formerly a feared demon, is transformed into a little girl and deposited in the human world, where she must struggle to restore the Dark Realm while holding down a job. The first volume is scheduled for September 2020 with an MSRP of $10.99.
They also announced one novel,
NieR:Automata – YoRHa Boys,
an original novel set before the events of the game. The book will be published in October 2020.
At the panel, the Square Enix staff also announced publication dates for their previously announced manga and light novels, some of which were originally scheduled for Fall 2019 (see "
Square Enix Announces Manga at Anime Expo
"). The release dates for the first volumes of these series are as follows:
A Man and His Cat: February 2020
Hi Score Girl: February 2020
Cherry Magic: March 2020
My Dress-Up Darling: April 2020
The Misfit of Demon King Academy: April 2020
Wandering Witch: May 2020
Soul Eater: The Perfect Edition: May 2020
Final Fantasy XV: The Dawn of the Future (novel): June 2020
Marked for Failure, the World's Strongest Sage Reincarnates for a Do-Over: July 2020