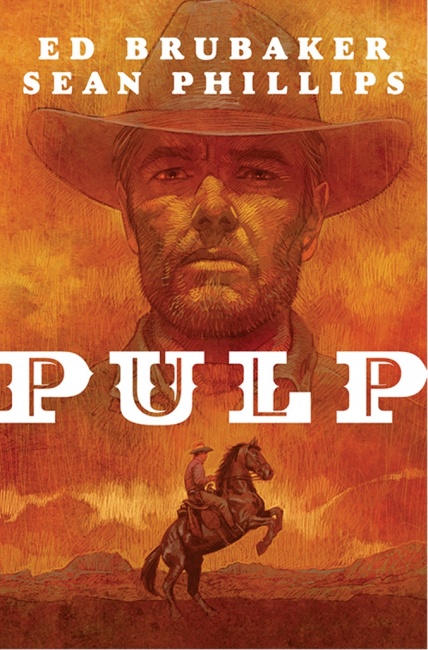 Image Comics will release the original graphic novel
Pulp
, by Ed Brubaker and Sean Phillips, next May. The story follows a 1930s New York writer of Western pulps as he gets involved in an adventure of his own, with bank robbers, Nazi spies, and enemies from his past.
The idea of a Western came from Phillips, with Brubaker taking the concept to the era where Westerns first became big, the pulp era of the 1930s as the real world was going through very dark times. "I thought about all these writers telling fictionalized versions of the vanishing days of the Wild West, as their own world was going through one of its darkest hours," Brubaker said of the concept. "And suddenly I realized I had the makings of a really great pulp story, but one set in the real world."
Brubaker had Phillips have an exclusive deal with Image, renewed last year (see "
Brubaker and Phillips Renew Image Exclusive
"), and have had a number of award-winning hits there, most recently
My Heroes Have Always Been Junkies
(see "
Eclectic Mix Takes Eisners
").
The 72-page hardcover will be released in comic stores May 20 and bookstores May 26.