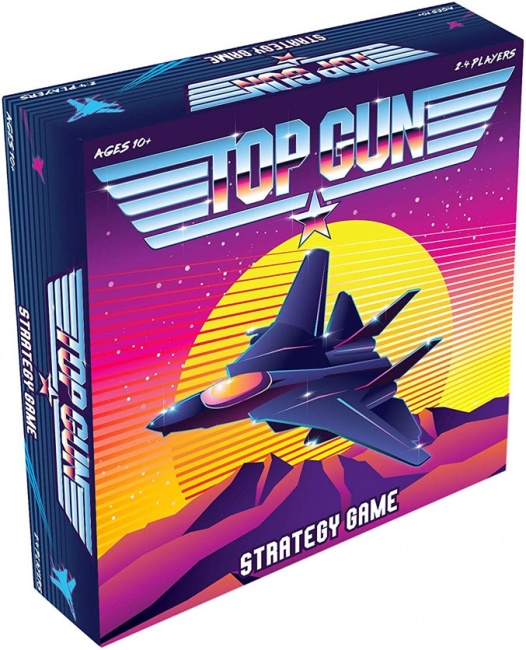 Asmodee USA will release a
Top Gun: Strategy Game
, board game by Prospero Hall, in Q1 of 2020.
Players can join Team Maverick/Goose and Team Iceman/Slider as they dogfight their way to the Top Gun trophy. The game relives the most memorable moments from the Top Gun movie, and offers a unique gameplay experience. There is even a volleyball phase to the game, where players can improve their team's skills on the sand court.
This game is for two to four players, ages 10 and up, and will retail for $24.99.
Asmodee USA recently inked a distribution deal with Funforge (see "Asmodee USA Inks Distribution Deal With Funforge").
Click on Gallery below for full-size images!