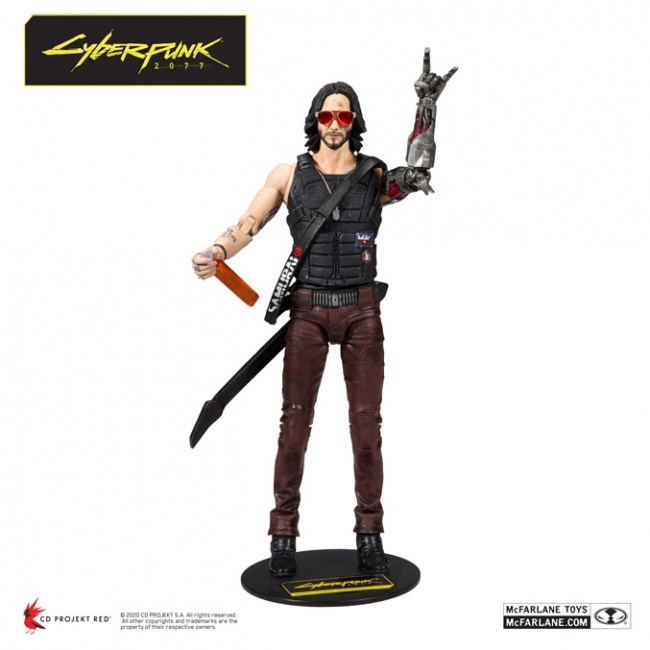 McFarlane Toys has announced a 3-year agreement with CD PROJEKT RED for the action figure license to
Cyberpunk 2077
.
The first wave of Cyberpunk 2077 toys to hit the market will feature a 7" and 12" action figure version of a Keanu Reeves as Johnny Silverhand. The figure will be ultra-articulated with 22 moving parts with a bonus "Rock-on" hand. There will also be a Male V figure in the same sizes that comes with a base, katana, Kang Tao-Dian SMG, and a Militech Saratoga pistol.
The 7" version of each figure will retail for $24.99 and the 12" version will retail for $39.99. Both of the new figures will be available to retail by Spring 2020.
CMON has also licensed Cyberpunk 2077 for a card game to be released in 2020 (see"'Cyberpunk 2077 - Afterlife: The Card Game'").
Click on Gallery below to see full-size images!