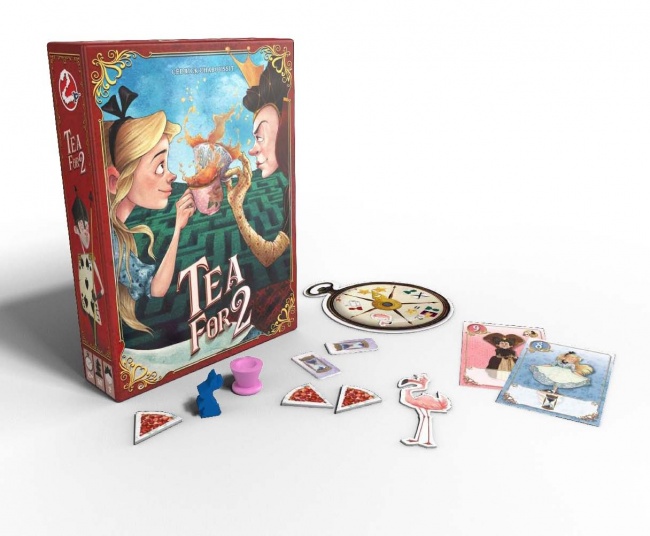 Asmodee USA will release
Tea For 2
, a deck-building board game by Space Cowboys set in the world of
Alice in Wonderland
, into trade in February of 2020.
In Tea For 2, players optimize their decks to do battle in Wonderland by flipping over the top cards of their decks, and the player with the highest card can use its effect or purchase a new card to add to their deck. Decks evolve over the course of the game as players collect Hourglasses, Tarts, and attempt to keep their hands on the Pink Flamingo to win the game.
The game box contains 50 Character cards, 5 Objective tiles, 2 Player pawns, 2 Teacup tokens, 5 Hourglass tokens, 9 Tart tokens, a scoreboard, a One-Hand Pocket Watch board, and a Pink Flamingo tile. Tea For 2 is for two players, ages 10 and up, plays in 20 to 30 minutes, and will retail for $24.99.
Asmodee USA also announced expansions for T.I.M.E. Stories Revolution for Q1 (see "Become A Temporal Agent In 'T.I.M.E. Stories: Revolution'").