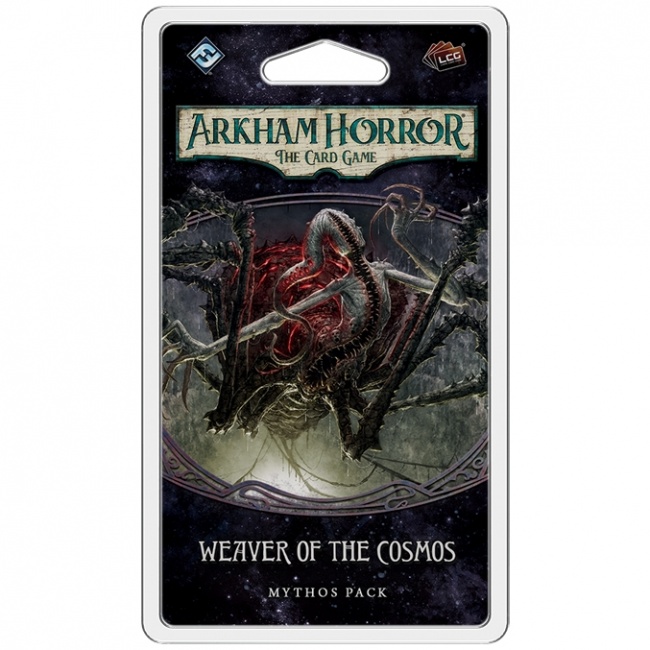 Fantasy Flight Games revealed
Weaver of the Cosmos
, the final Mythos pack for
Arkham Horror: The Card Game
's
The
Dream-Eaters
cycle, for release in April 2020.
The Dream-Eaters
cycle kicked off last year as the fifth cycle for the card game (see "
Fifth 'Arkham Horror' Cycle Opens With 'The Dream-Eaters'
").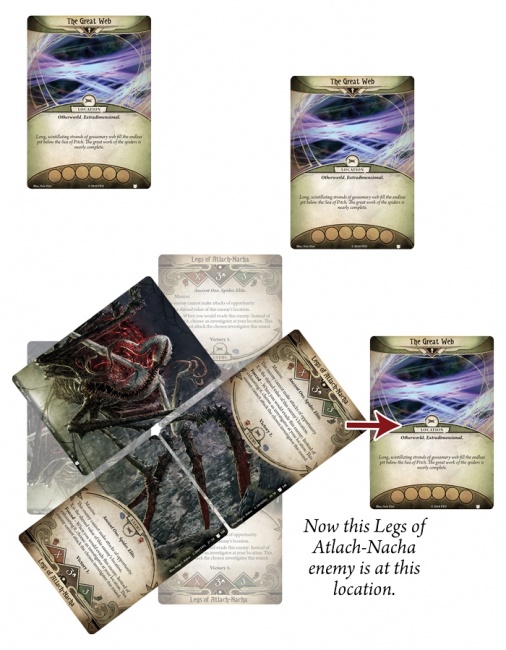 Weaver of the Cosmos
is the Scenario 4–B for
The Web of Dreams
campaign, and it can be played in Standalone Mode (which still requires the base game and
The Dream-Eaters
expansion to play) or added to other expansions in
The Dream-Eaters
cycle for a longer campaign. It takes place after the events of
Point of No Return
where players have reached the nightmarescape, a transdimensional space that is home a spider that is intent on weaving a new reality. Players must battle the cosmic spider to save Earth and the Dreamlands from utter destruction.
This final Mythos pack for The Dream-Eaters cycle will retail for $14.95.