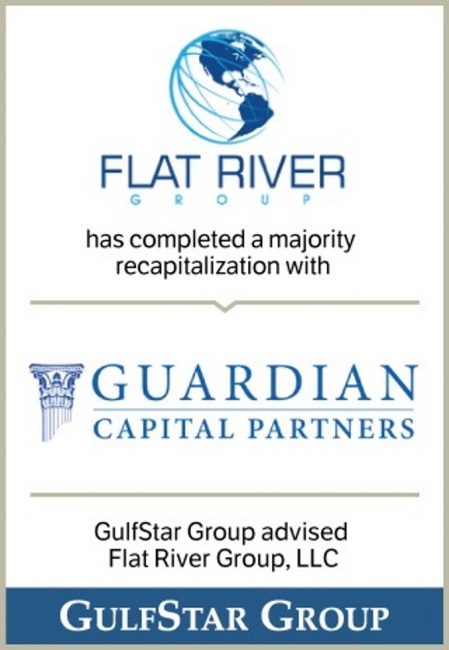 Guardian Capital Partners has completed a majority recapitalization of Michigan-based game and toy distributor Flat River Group; the transaction closed December 17, the companies announced. Under a majority recapitalization, Guardian Capital Partners has acquired a majority of the company, with management continuing as minority partners. GulfStar Group served as advisors to Flat River Group for the transaction.
Guardian Capital Partners is a private equity firm focused on specialty service companies, among other categories, partnering with management teams to provide equity capital to fuel the growth of family-owned businesses. Flat River now expects to make further investments in infrastructure, capabilities, and add-on acquisitions, the company said.
Flat River President and co-founder Matt Stahlin described the deal. "We are excited to tap into Guardian's vast experience in the consumer products and value-added distribution space," he said. "Jim Stahlin, Matt Dean and I firmly believe Guardian is the best partner to help us continue to evolve our operational and market strategies to serve the needs of both our suppliers and eCommerce retail partners."
Flat River has gone through a period of expansion, opening a second distribution center (see "
Michigan-Based Flat River Group Expands
"), and acquiring Impressions Game Distribution Services (see "
Flat River Acquiring Impressions
").