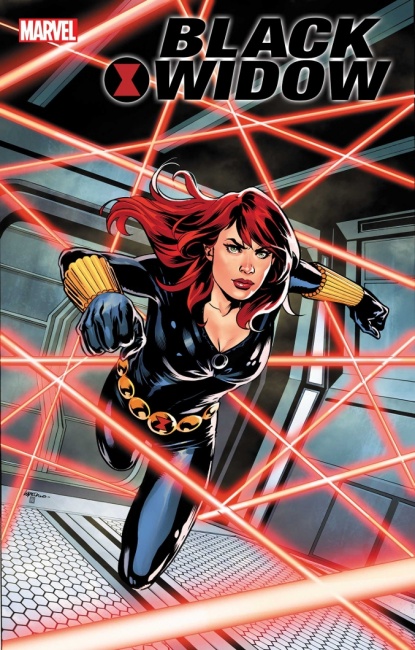 Marvel is planning three first issues for April tied to characters in the
Black Widow
movie, which premieres May 1 (see "
New 'Black Widow' Trailer
").
Black Widow: Widow's Sting
#1 is written by Ralph Macchio with art by Simone Buonfantino and cover by Ema Luppachino. Black Widow is called in to handle Maggia boss Silvermane in this story from her deep-cover days.
Taskmaster
#1 is written by Jed Mackay with art by Alessandro Vitti and cover by Valerio Giangiordano. The greatest spies in the business are hunting Taskmaster for the murder of Maria Hill in this globe-spanning adventure.
Widowmakers: Red Guardian and Yelena Belova
#1 is written by Devin Grayson with art by Michele Bandini and cover by Mike Mckone. Two characters with Black Widow connections in this new story.
The book side of the business is also gearing up for the film (see "
Marvel Offers 'Black Widow' Omnibus, Collection, Poster Book
").
Click Gallery below for full-size cover images!