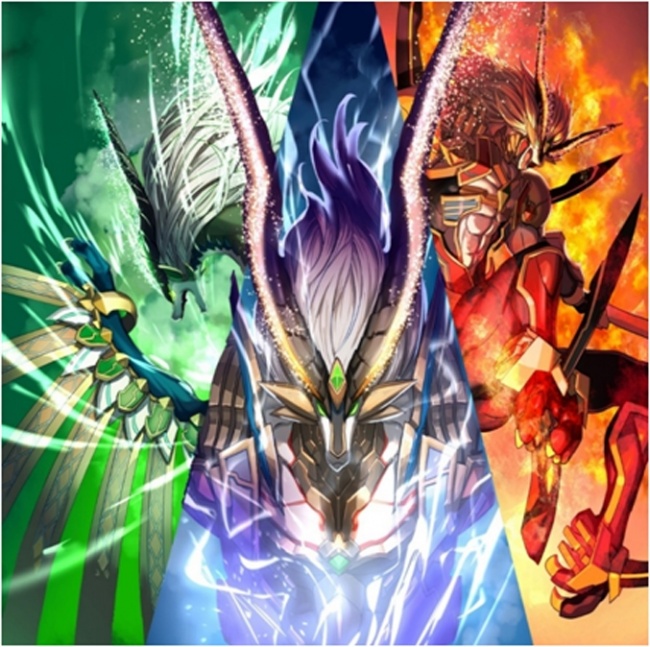 Bushiroad revealed
Future Card Buddyfight Ace Climax Booster Pack Vol. 3: Ace Climax 03
for release on February 28, 2020.
In Ace Climax 03, the showdown between Kei and Yuga is on! Kei's "Godlock" has evolved to its most fierce form yet, and Yuga and Garga have a new "G-Boost" ability ready and waiting. This pack also includes some new support cards for other decks introduced since S-BT04.
Future Card Buddyfight Ace Climax Booster Pack Vol. 3: Ace Climax 03 will feature 84 types of cards, including 2 BR, 4 SP, 10 Secret, 8 RRR, 12 RR, 18 R, and 30 U. Booster packs will come with 5 cards with a guaranteed RR or above rarity card in every pack. Additionally, displays feature one SECRET pack guaranteed in every one display unit, and there are two different types of SECRET packs available in this set.
Bushiroad recently announced another releases for April 2020 (see "'Perfected Time Ruler' Booster For 'Future Card Buddyfight Ace'").