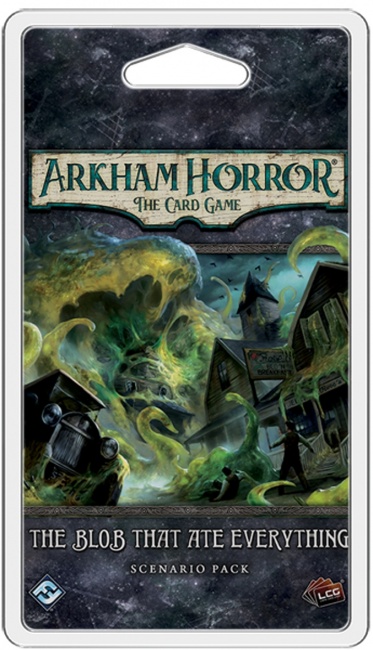 Fantasy Flight Games announced
The Blob That Ate Everything
, an expansion for the
Arkham Horror: The Card Game
, for release in Q2 2020.
The Blob That Ate Everything Scenario Pack for Arkham Horror: The Card Game is a standalone adventure that first premiered at Gen Con 2019. It takes place just beyond the edge of Blackwater where a strange meteor made impact, and the town was locked down by a shadowy government agency. The outer space anomaly carried to Earth by the meteor has hatched and now, Blackwater is being consumed. Players must find a way to escape the town by killing this mysterious blob.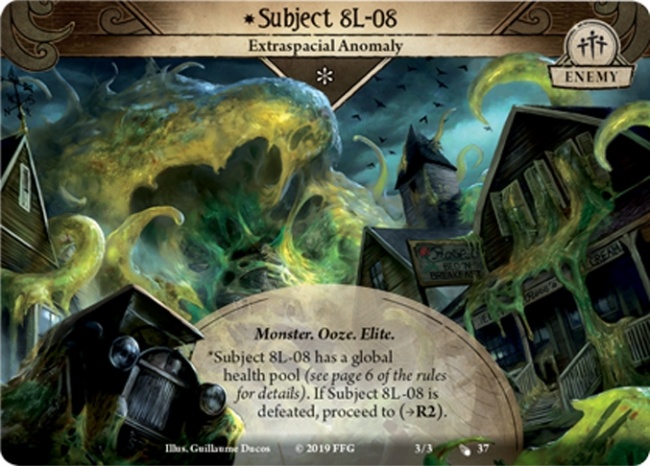 This Scenario Pack retails for $19.95.
Fantasy Flight Games also announced Weaver of the Cosmos, the final Mythos pack for Arkham Horror: The Card Game's The Dream-Eaters cycle, which will release in April 2020 (see "Final Mythos Pack in 'The Dream-Eaters' Cycle Revealed For 'Arkham Horror: The Card Game'").