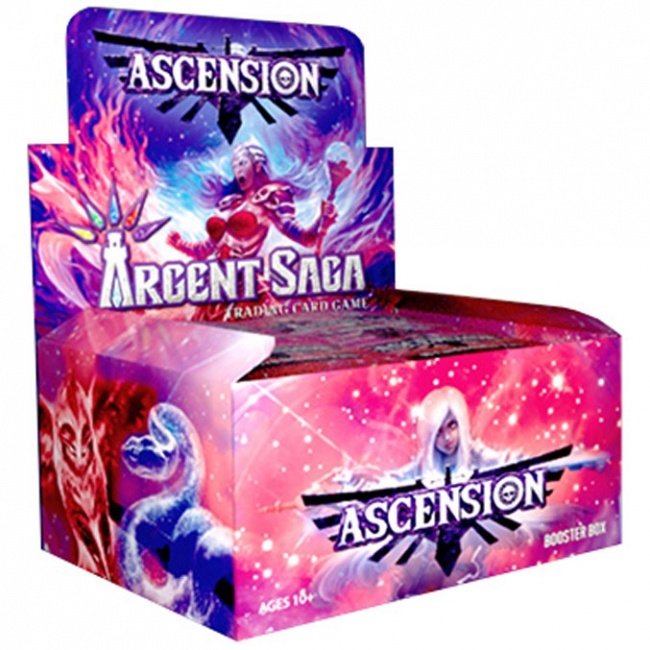 Alter Reality Games (ARG) will release
Ascension
, a new expansion for
Argent Saga
trading card game, on March 26, 2020.
The battle for Argos is headed towards its conclusion in Argent Saga: Ascension. The Silver King has returned and Metaial and the people of Argos must work together to battle a common enemy. This set features Omega Units that have fantastical abilities unlike any seen in the game before. The Ascension set contains 113 Cards (103 brand new) broken down by rarity into 59 Common cards, 59 Foil variant commons, 21 Rare cards, 13 Super Rare cards, 8 Argent Rare cards, 6 Secret rare cards, 9 Serial Numbered cards (1–500), and 6 Box Topper cards.
Booster boxes will come with 24 packs that have 10 cards per pack, and will retail a $95.76.
Alter Reality Games released the second booster set for Argent Saga in November 2019 (see "'Revelations' Coming to 'Argent Saga'").