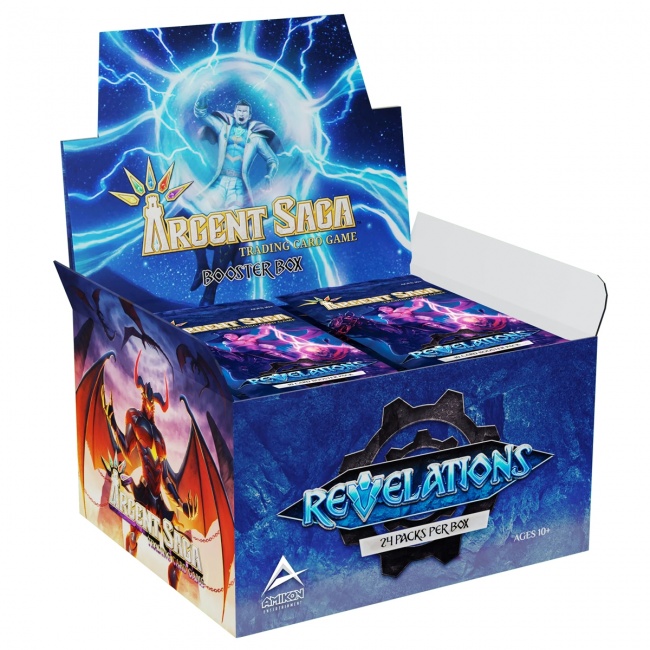 The second booster set for Alter Reality Games' trading card game
Argent Saga
will be
Revelations
, slated to release on November 11.
Launched in August, Argent Saga is a head-to-head game in which players compete to control the Elemental Towers of Argos (see "New TCG 'Argent Saga' Launches August 1").
Revelations expands the game by adding new units for all five elements and by introducing new Champion character abilities. Featured themes include Blazewalkers for Dragon decks and Rose Knights for Corum decks.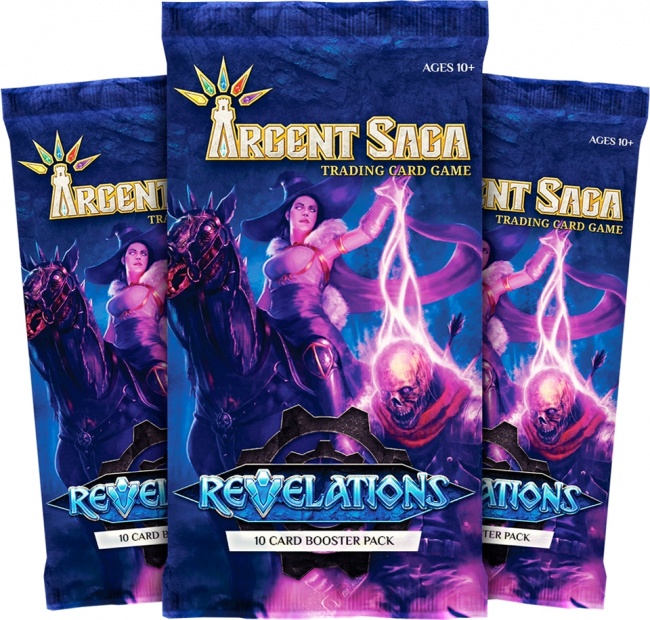 The complete set will have 100 new cards, including 6 Secret Rare, 8 Argent Rare, 13 Super Rare, 21 Rare, and 52 Common cards, 9 Serial Cards (numbered 1-1000/1000), and 1 Box Topper card, plus 52 Foil Variant Common cards. The cards will be packed in 10-card booster packs with an MSRP of $3.99 each. Boosters will be sold in 24-pack display boxes (MSRP $95.76).
In September, Alter Reality released two Expansion Packs for the game (see "Alter Reality Games Reveals 'Argent Saga' Expansions").