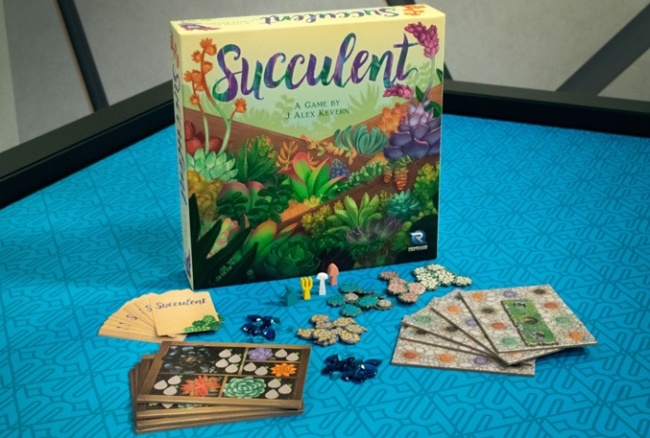 Renegade Game Studios announced
Succulent
, a tile-laying strategy game, which will is headed for trade in May 2020.
Succulent is a tile-laying game where players look to exhibit their mastery of horticulture. Gameplay occurs over a series of turns as players collect succulent cuttings and water crystals in an effort to complete projects that earn points. The players that accumulates the most victory points is declared the premier succulent gardener and wins the game.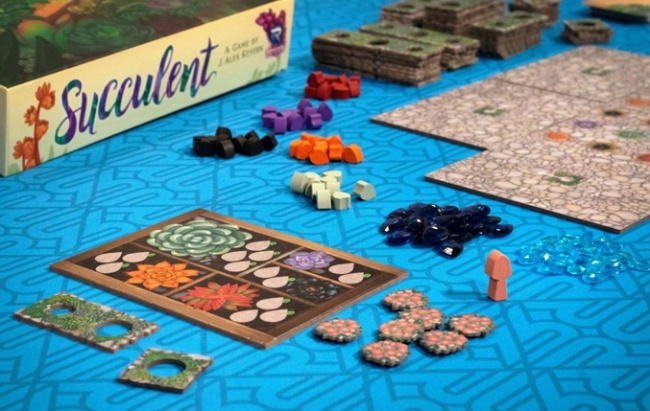 Succulent is designed for two to four players, ages 10 and up, and plays in 45-60 minutes.
Renegade Game Studios will also release Space Battle Lunchtime Card Game in May of 2020 (see "Renegade Game Studios Will Release 'Space Battle Lunchtime Card Game'").