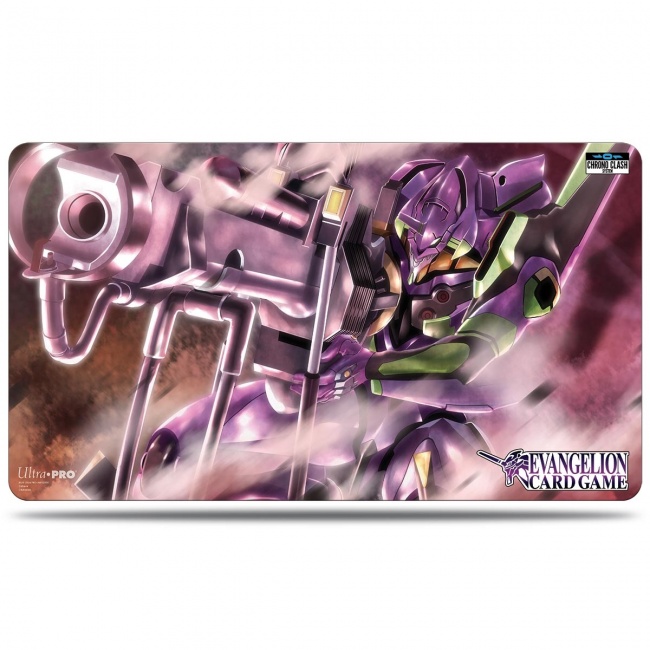 Ultra PRO announced two new
Evangelion Card Game
playmats for release in February 2020.
These playmats feature designs found in Bandai's EVA-01 and EVA-02 decks for the Evangelion Card Game also releasing in February 2020 (see "Bandai Reveals 'Evangelion Card Game'"). The playmats are made with a fabric top that prevents damage to cards, and their dimensions of approximately 24" by 13.5". They also feature a non-slip rubber backing lets the playmat lay flat.
Both playmats will retail at $23.99 each.
Click on Gallery below for full-size images!