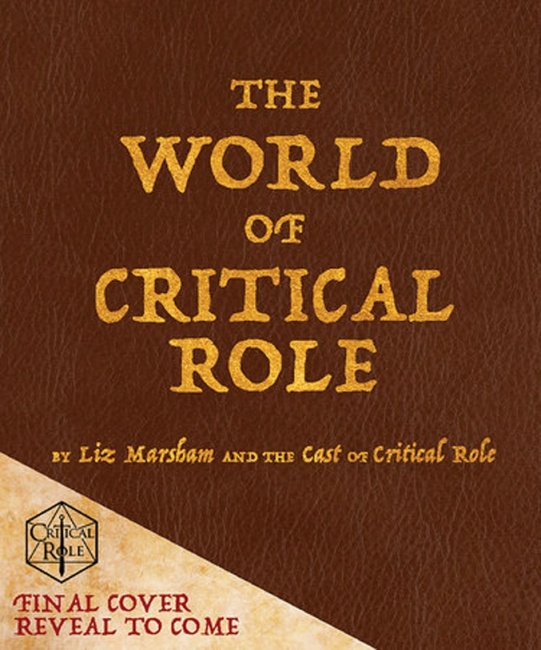 Penguin Random House announced
The World of Critical Role
, a hardcover book about the popular fantasy roleplaying live-stream
Critical Role
, for release on September 15.
The World of Critical Role
is based on all-new interviews with the cast of
Critical Role
and features over 100 illustrations by Oliver Berrett. This book gives readers a glimpse at how few friends running an RPG campaign turned into a fantasy RPG livestream. This is a indispensable guide to
Critical Role
is written by Liz Marsham and the cast, Matthew Mercer, Ashley Johnson, Marisha Ray, Taliesin Jaffe, Travis Willingham, Sam Riegel, Laura Bailey, and Liam O'Brien.
It comes as a 288-page hardcover that retails for $35.00.
Explorer's Guide to Wildemount,
a new roleplaying book for
Dungeons & Dragons
based on the campaign in the second season of
Critical Role,
was announced earlier this month (see "
Wizards of the Coast Announces 'Critical Role' Setting for 'Dungeons & Dragons'
.")