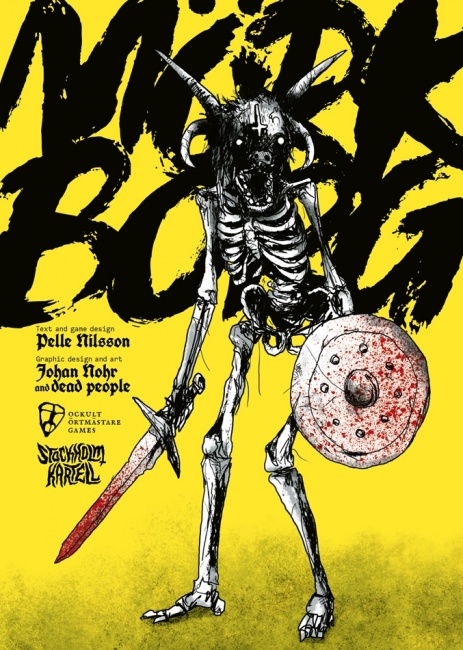 Free League Publishing will release
MORK BORG
, a blackened artpunk roleplaying game designed by Ockult Ortmastare Games, on February 25.
MORK BORG is an apocalyptic fantasy roleplaying game which carries the tone of black album. It is a complete OSR genre game that is set in decaying world where lost souls are seeking redemption and riches. The core book contains rules that are easily compatible with other fantasy RPGs along with a introductory dungeon crawl scenario called Rotblack Sludge.
MORK BORG will be available to select retailers upon initial release, and will have a MSRP of $29.99.
Free League Publishing recently announced that it has acquired Coriolis from European video game publisher Paradox Interactive (see "Free League Publishing Acquires 'Coriolis' From Paradox Interactive").
Click on Gallery below for full-size images!