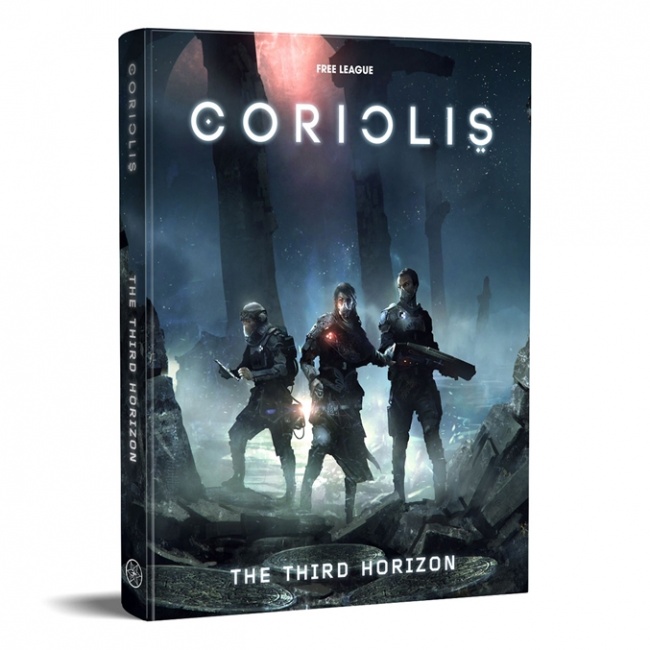 Free League Publishing announced that it has acquired
Coriolis
, a roleplaying game released by Free League in 2017 (see "
Sci-Fi RPG 'Coriolis: The Third Horizon'
"), from European video game publisher Paradox Interactive, and they plan to start up new projects for the game property in the near future.
Coriolis is a sci-fi roleplaying setting that occurs in a cluster of star systems called The Third Horizon. It's been ravaged by war, but it still is the home of the First Come colonists, who worship the Icons, and Zenithians, who pursue an imperialistic agenda. Coriolis was originally created by game designers Mattias Johnsson Haake, Mattias Lilja, and Martin Grip, who are now a part of Free League Publishing.
"Coriolis now joins fantasy franchises Symbaroum and Forbidden Lands in the family of game properties fully owned by Free League Publishing," said Tomas Harenstam, CEO of Free League Publishing, " We want to thank Paradox Interactive for their stewardship of Coriolis, and our close partnership with them continues for the Crusader Kings board game."
Free League Publishing recently released the ALIEN Roleplaying Game as well as several supplements (see " 'Alien' Stalks the Tabletop" and also, "Free League Publishing Reveals 'ALIEN Roleplaying Game' Supplemental Products").