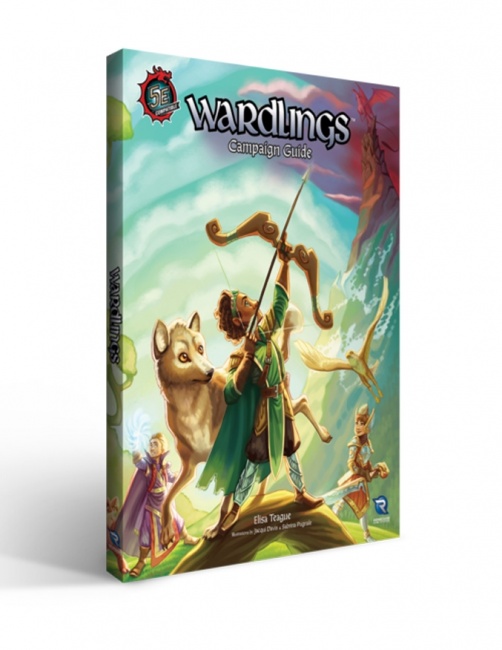 Renegade Game Studios announced
Wardlings: Campaign Guide
, a
D&D 5E
compatible campaign setting written by Elisa Teague with art by Jacqui Davis and Sabrina Pugnale, for release into trade in May.
Wardlings: Campaign Guide
is based on the
Wardlings
miniature series by WizKids (see "
WizKids Reveals 'Wardlings' Pre-Painted Minis
"), and the RPG adaptation was originally announced last March (see "
WizKids' 'Wardlings' Mini Line Gets RPG Adaptation
").
The
Wardlings Campaign Guide
is a unique setting where the uncorrupted minds of the youth are able to recognize magical creatures and events in the world around them while their adults counterparts cannot. This book features character creation rules for
Wardlings
characters, new class options, and a magic system specific to
Wardling
's familiars. It also gives players an overview of the lands of Or'Mya and the light-hearted people and monsters that inhabit the world.
Wardlings Campaign Guide
will come as a 162-page hardcover book, and will retail for $40.00.