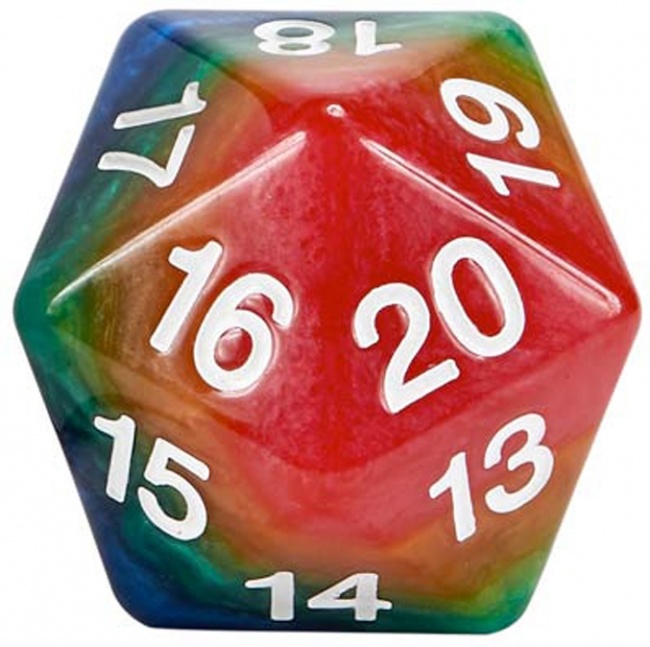 Koplow Games revealed a
7 Layered Opaque
Rainbow Countdown d20
, a limited edition 55 mm collector's die created in small quantities, for release in February 2020.
This collectible d20 is 55mm (a little over two inches) across, and is made with a unique process that creates layers of color within the die itself. The die is big with easy-to-read numbering that is sequenced in the countdown format. This die will be produced in small quantities and limited to 250 pieces due to the complicated manufacturing process. Each die will come individually packaged and numbered, and will retail for $75.00.
Koplow Games will have a 7 Layered Opaque Rainbow Countdown d20 die on hand at both New York Toy Fair and GAMA Expo in Reno, Nevada.
Another company, Ultra PRO, also recently released a collectible d20 dice set in October (see "Kick Saving Throws Up To An 'Eleven' With 'd20 Dungeons & Dragons Heavy Metal' Dice Set").